Ok so I've been loooving my 4-ingredient almond flour crackers… and wanted to share my newest almond flour creation…
4-Ingredient Chewy, Vegan Almond Flour Cookies!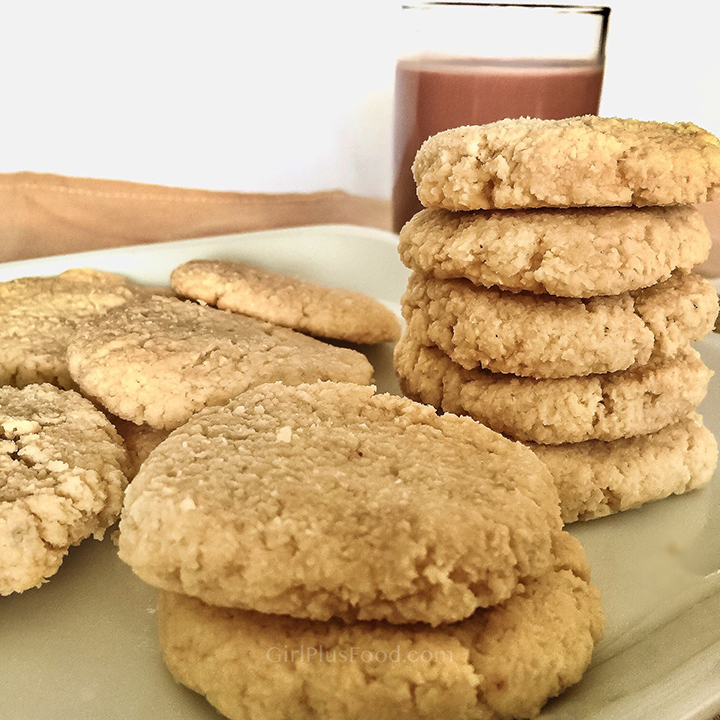 When they first came out of the oven, they appeared dry… figures, right? I mean, there's no butter or oil in these cookies.
But looks are absolutely DECEIVING in this story because these babies are crispy-chewy – much like a a macaron!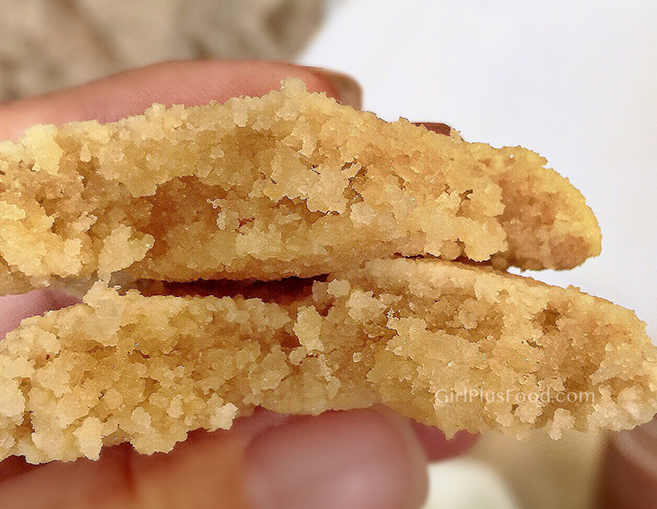 Joshua ate all 7 in one sitting (ingredients below makes 8)… so now I'm making double the amount right now so I can hopefully have more than one this time!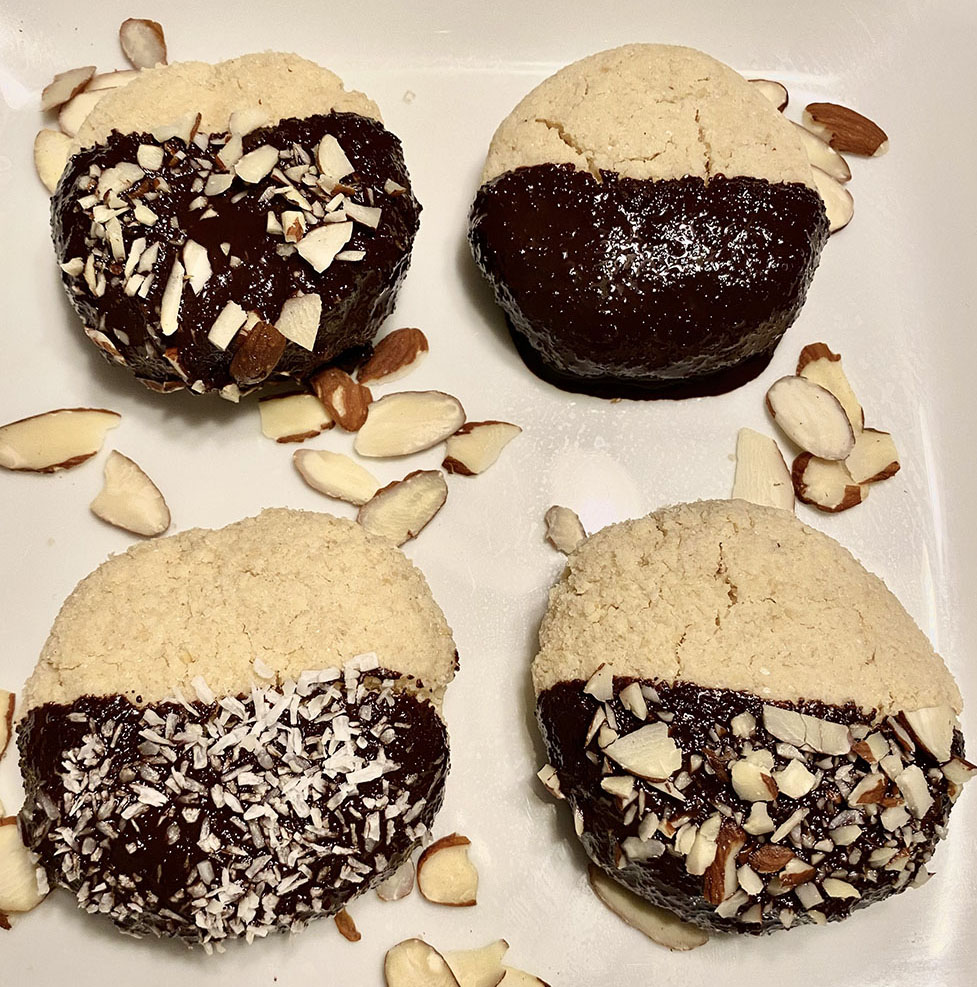 Ok, ready?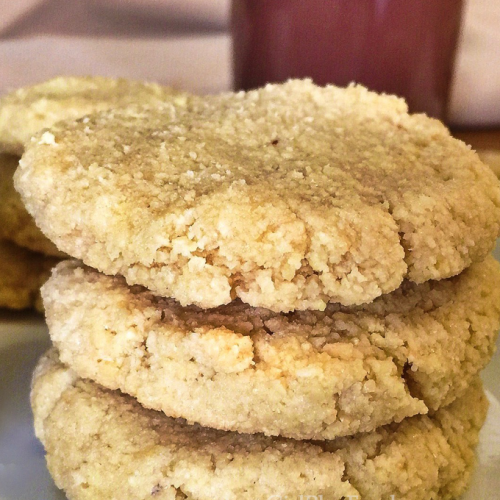 Ingredients
1

cup

blanched almond flour

3

tbs

coconut sugar

1/2

tsp

baking powder

2

tbs

water
Instructions
Preheat oven to 350 F. Line baking sheet with parchment paper.

In medium bowl, whisk together almond flour, coconut sugar, and baking powder. Add water and stir until completely blended.

Spoon "dough" about 2 inches apart on baking sheet (I used a table spoon. You can also use a cookie scoop)

Bake for about 15 minutes or until golden brown.

Remove from oven and cool for 10 minutes.
Pin it
Share it
Tweet it