I've been admiring the most kawaii (Japanese for "cute") treats served in Japanese cafes…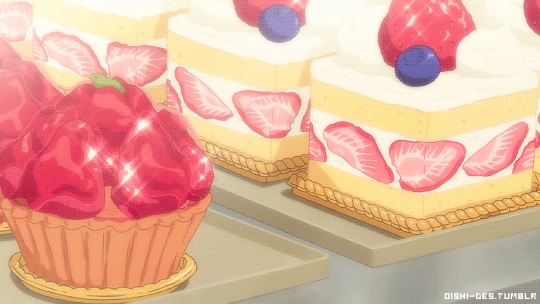 And wanted to make sumn adorably delicious here at home!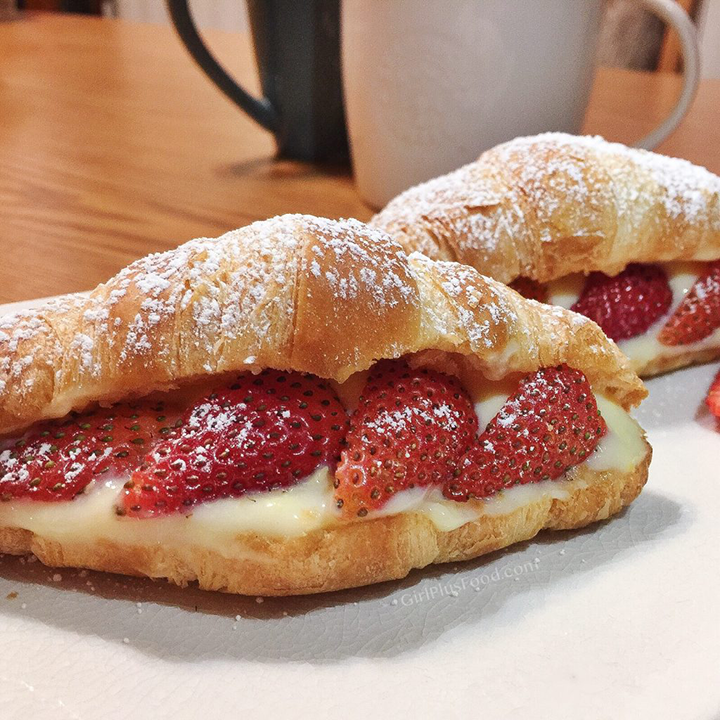 What I did was split open a fresh baked croissant (or a warmed up ready-made one), spoon in creamy egg custard (recipe below), and add your juicy strawberries! YUM is an understatement!
I've even included a Vegan Custard recipe because I'm cool like dat.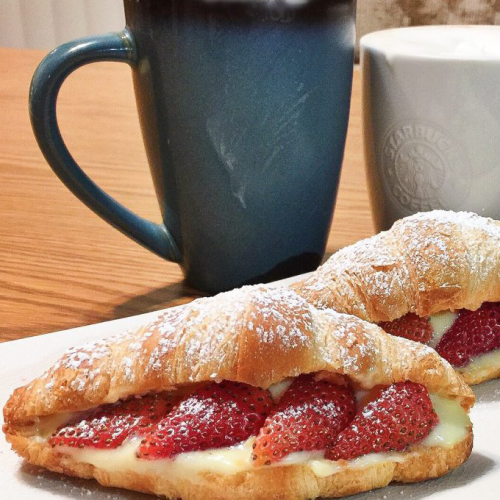 Ingredients
2

cups

whole milk

2

tablespoons

cornstarch

1/2

cup

sugar

4

egg yolks

whisked

1

teaspoon

vanilla
Instructions
Combine milk, sugar, and cornstarch in saucepan over medium heat. Whisk while scraping bottom of pan to so cornstarch doesn't burn. Continue until milk is scalded.

Slowly add egg yolks while whisking. Continue to heat mixture 2-3 minutes until mixture begins to thicken. Do not bring to boil.

Remove from heat, pour into small bowl and chill until set.
Pin it
Share it
Tweet it
No-Bake Vegan Custard:
Ingredients:
1 cup unsweetened almond milk
2 tbsp corn starch
1/2 tsp agar agar
Pinch of turmeric
4 tbsp maple syrup
vanilla extract
Instructions:
Pour milk into small pan. Add corn starch, agar agar, and turmeric. Whisk until dry ingredients have completely dissolved.
Continue to whisk while adding maple syrup and vanilla extract.
Cook on medium heat while stirring continuously until mixture starts to simmer. Remove from heat, pour into small bowl and chill until set.