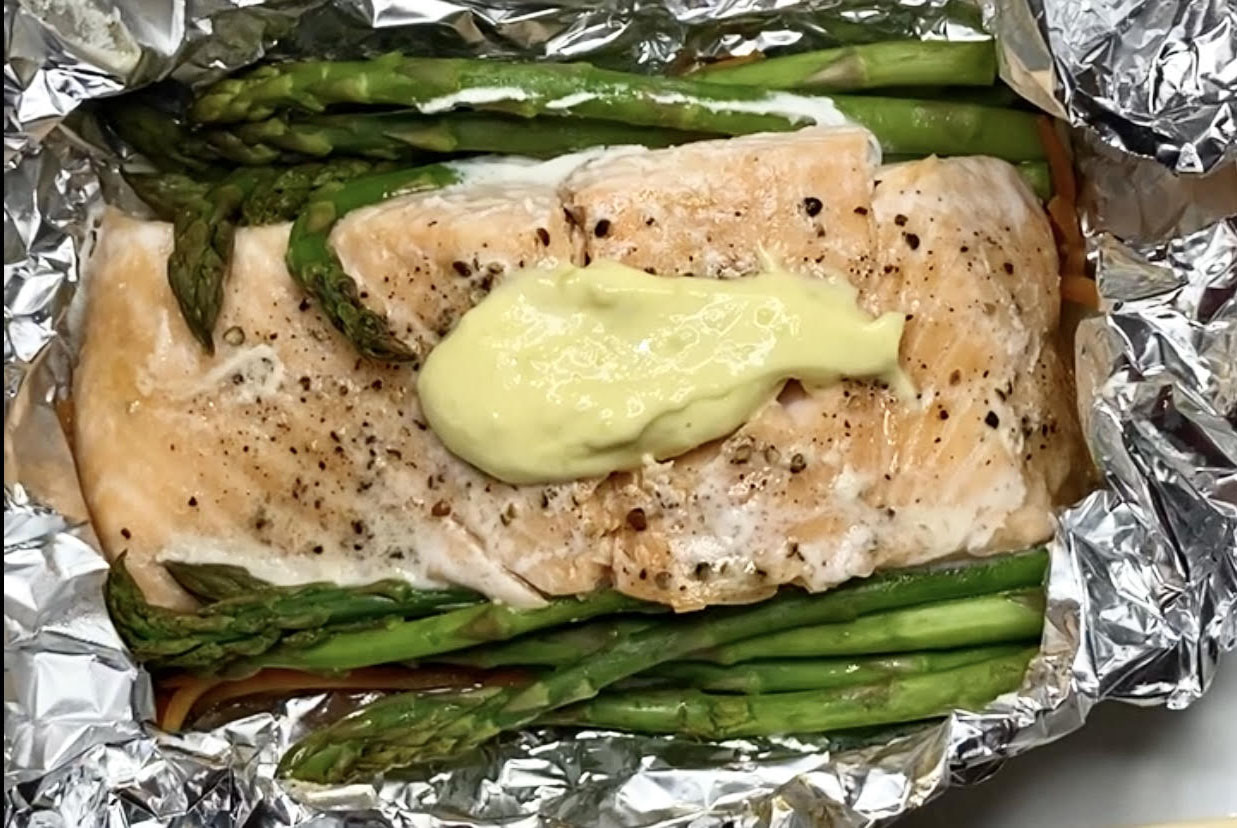 [ Jump to Anime Step-by-Step | Jump to Video ]
Salmon Baked in Foil 🐟🥕🧅🧈
"Sake no foiru yaki" is inspired by the dish featured in episode 2 of one of my favorite anime series "Emiya-san Chi no Kyou no Gohan" (based on the popular "Fate" series).
The show has some pretty yummy step-by-step meals and this one, I've been wanting to try forever! ⏳ I'm glad I finally did because this is now our go-to meal when J and I are too tired to cook after a long day of school, work, and meetings! 😮‍💨😵‍💫
Super easy… layer your ingredients in foil, wrap it up, throw it in 400F oven for 25 mins… and BAM!
Healthy DINNER! 💪🏻🤤🔥
Prep your ingredients at the beginning of the week to make this even easier to make… and because you can eat this right out of the foil… no plates to wash! 🎊🥂 Ready?
INGREDIENTS:
2 salmon filets
1 med sized Carrot
1 bunch of Asparagus
 Mirin
 Salt
Consomme (I used chicken bouillon powder)
Unsalted butter
Optional Wasabi + Mayonnaise
Step 1: Gather your ingredients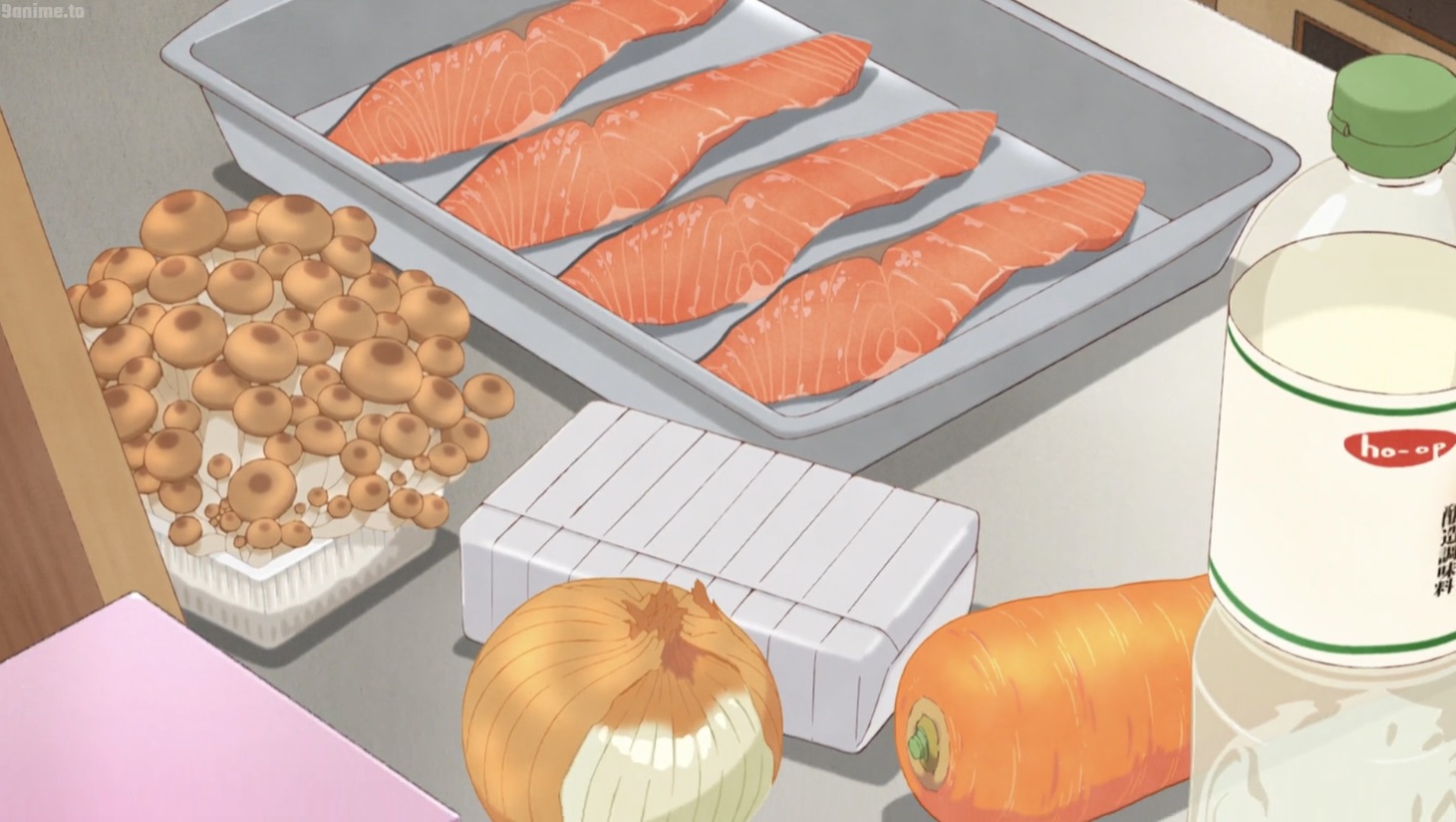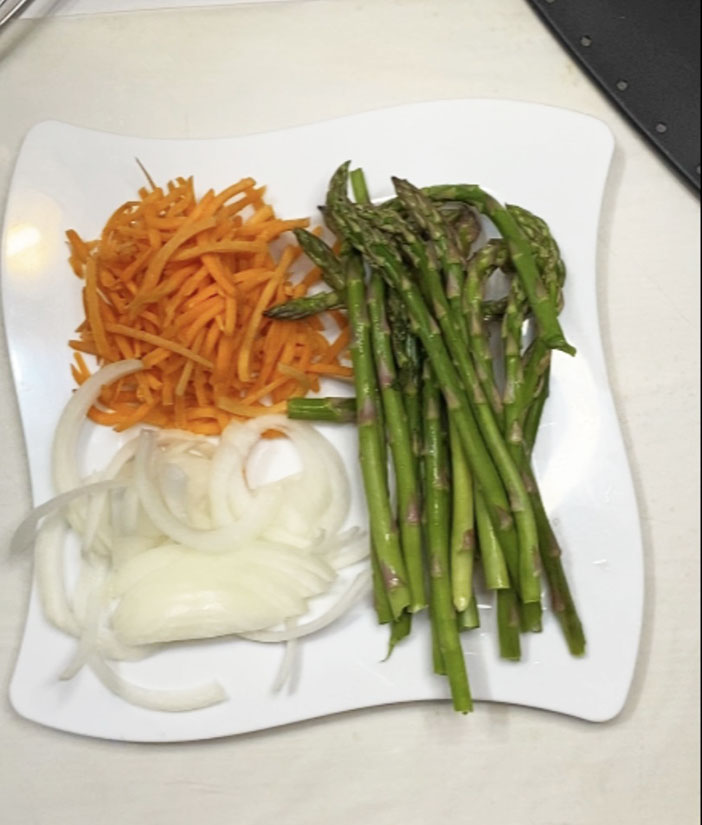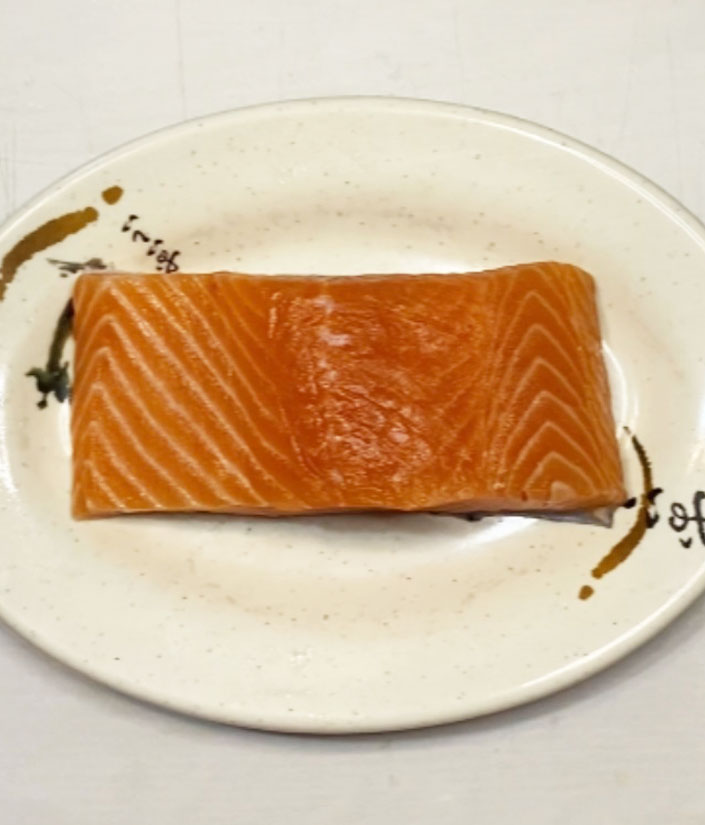 Step 2: Sprinkle some sake (I used mirin)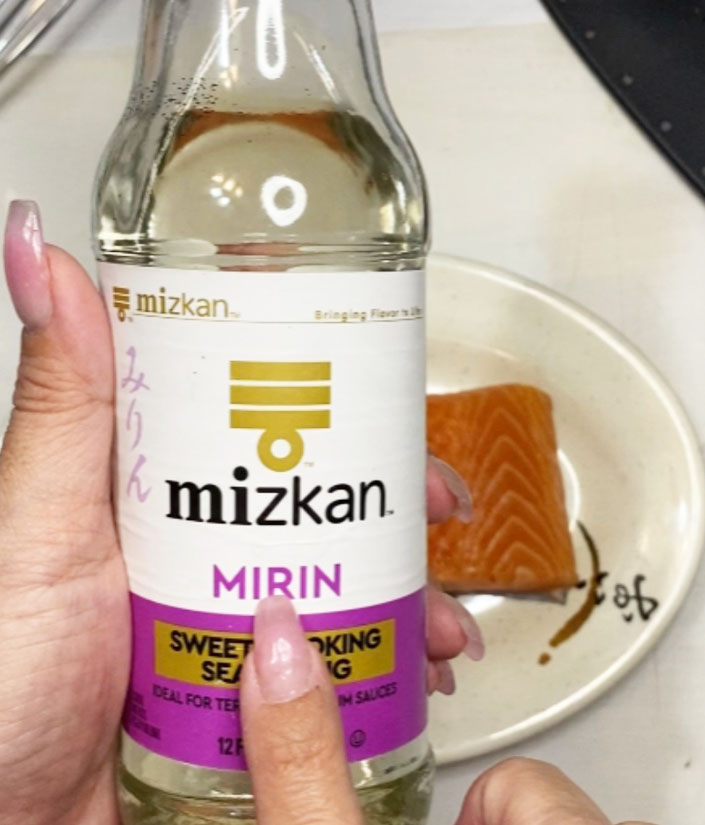 Step 3: Sprinkle salt and let sit for 5-10 mins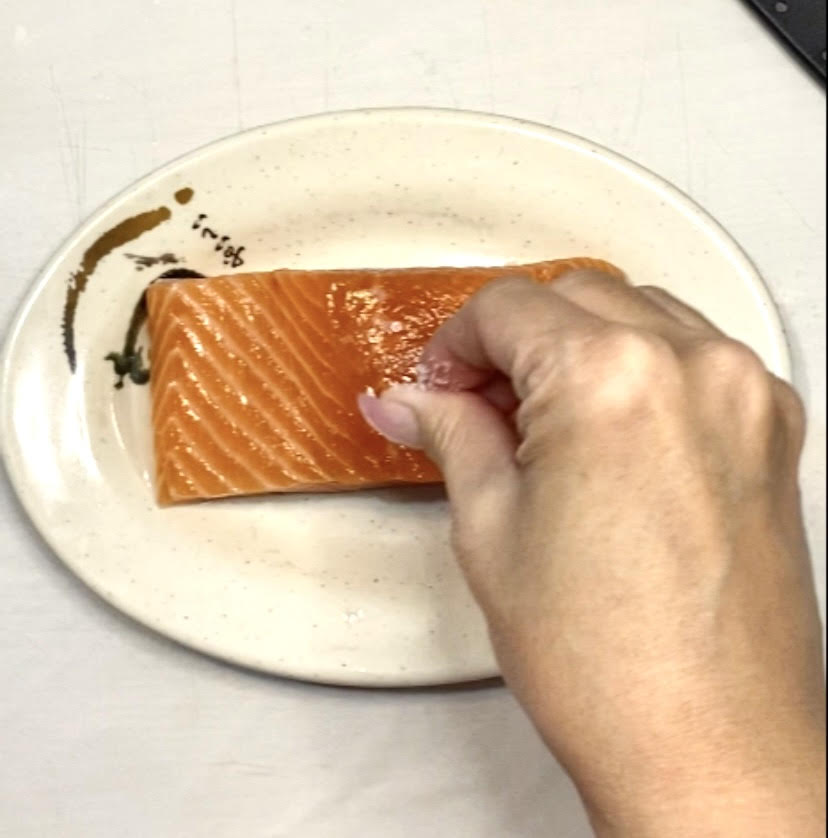 Step 4: Wipe off excess liquid with paper towel
Step 5: Add more salt & pepper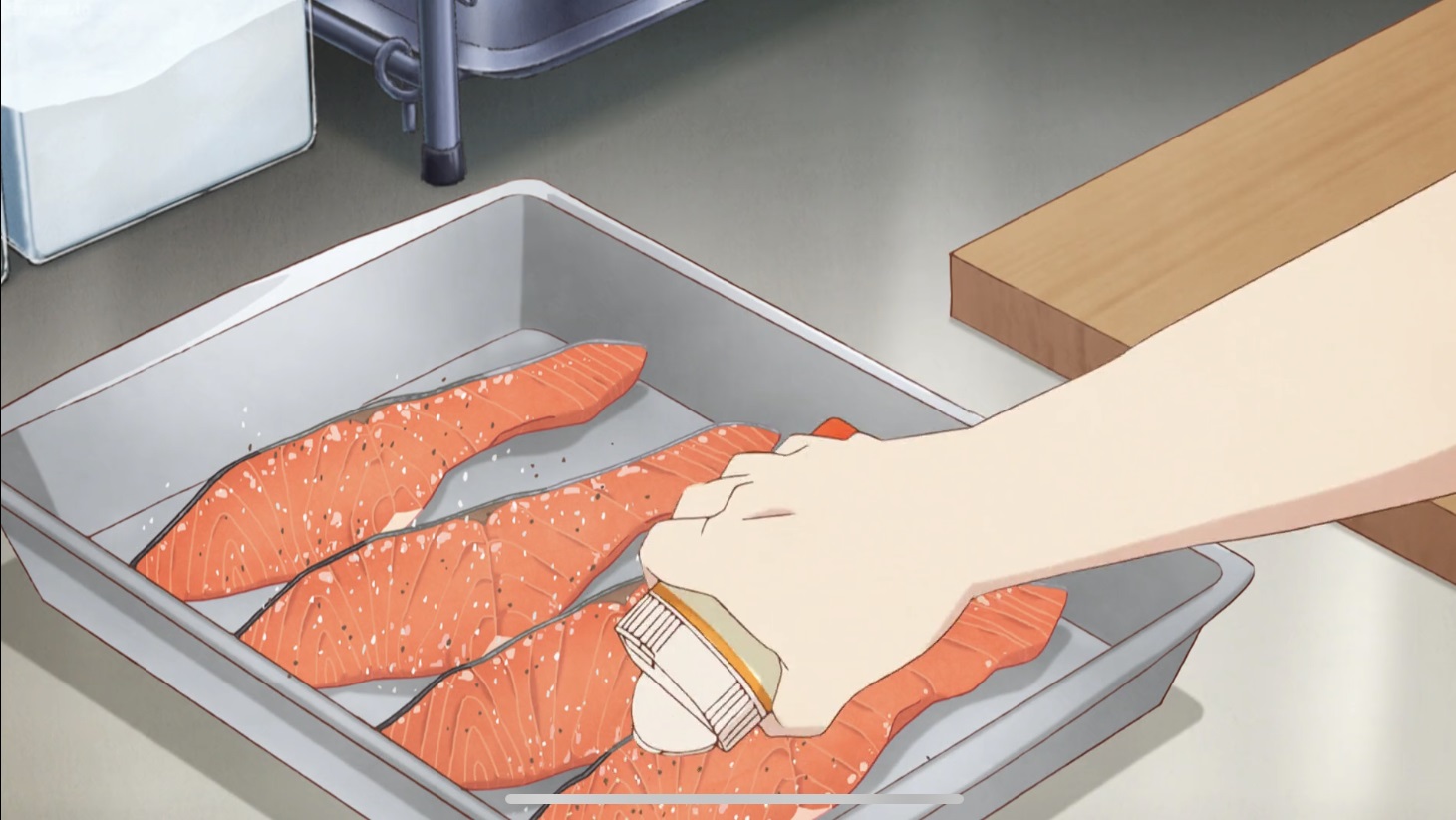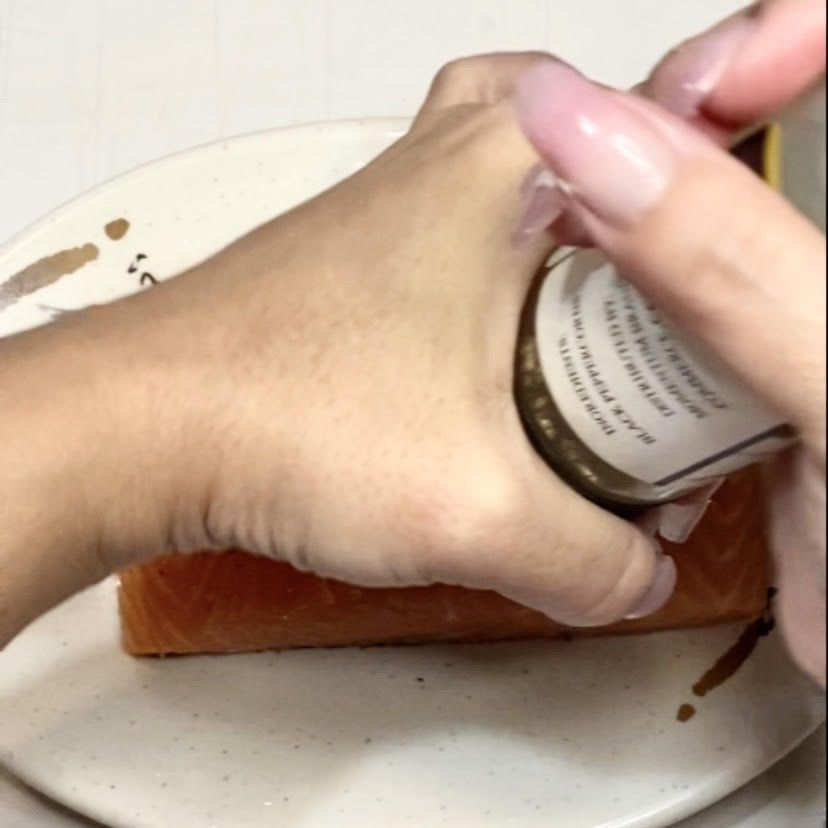 Step 6: Lay out onions & carrots on foil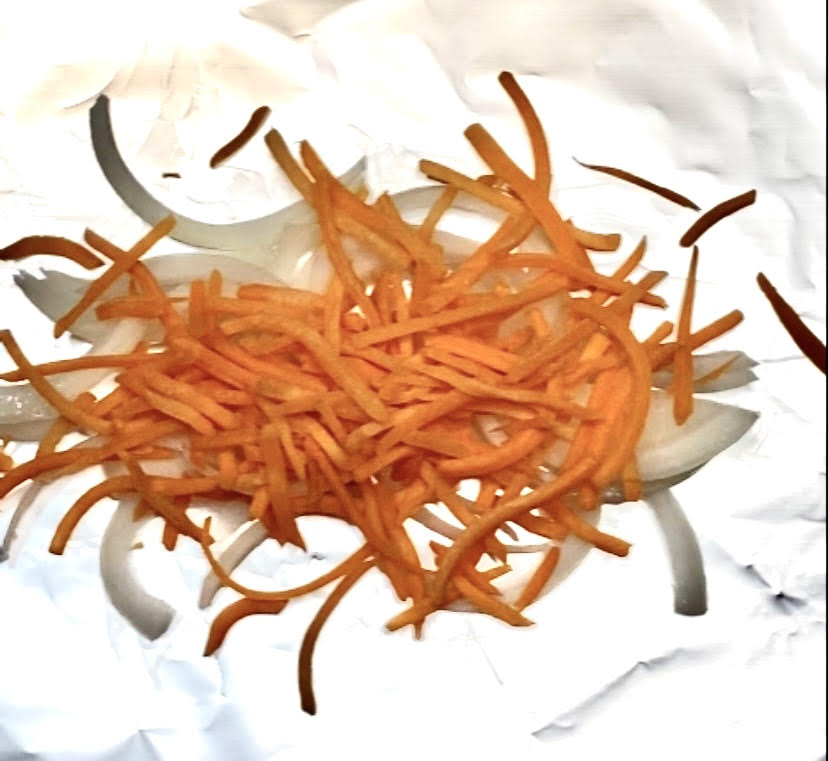 Step 7: Sprinkle with consomme (I used chicken bouillon)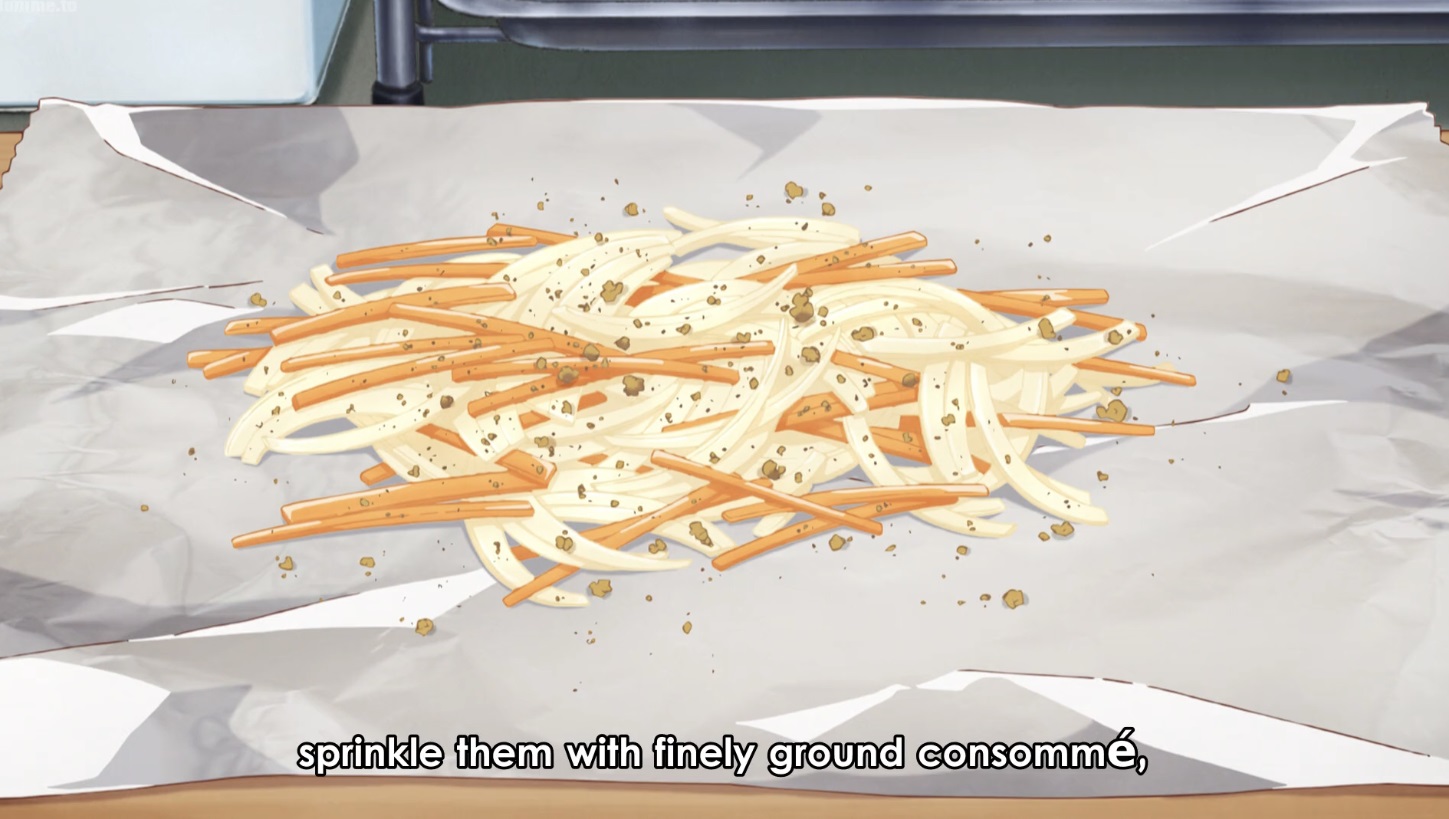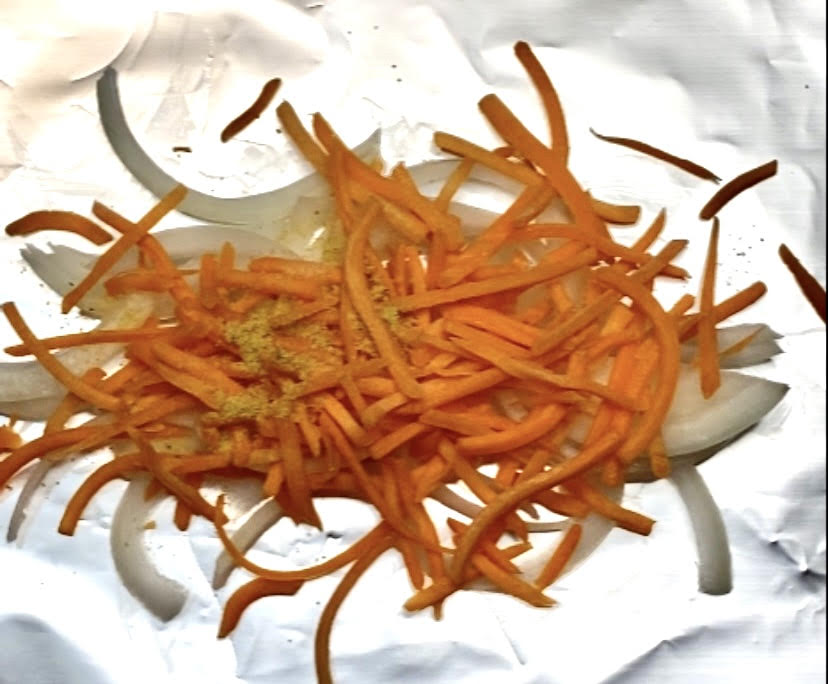 Step 8: Lay salmon and mushrooms on top (I used asparagus)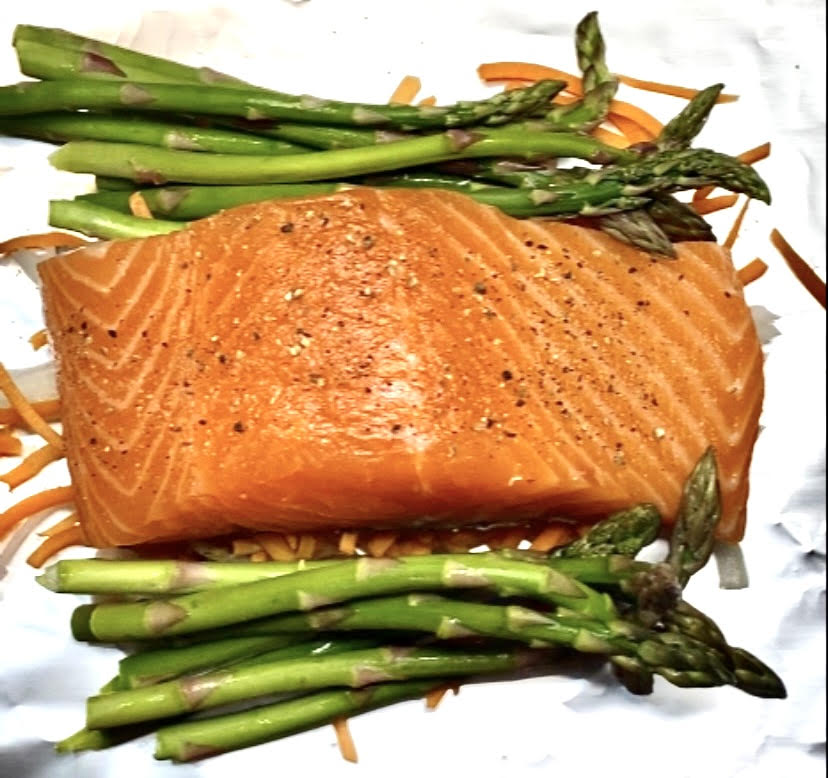 Step 9: Add a pat of butter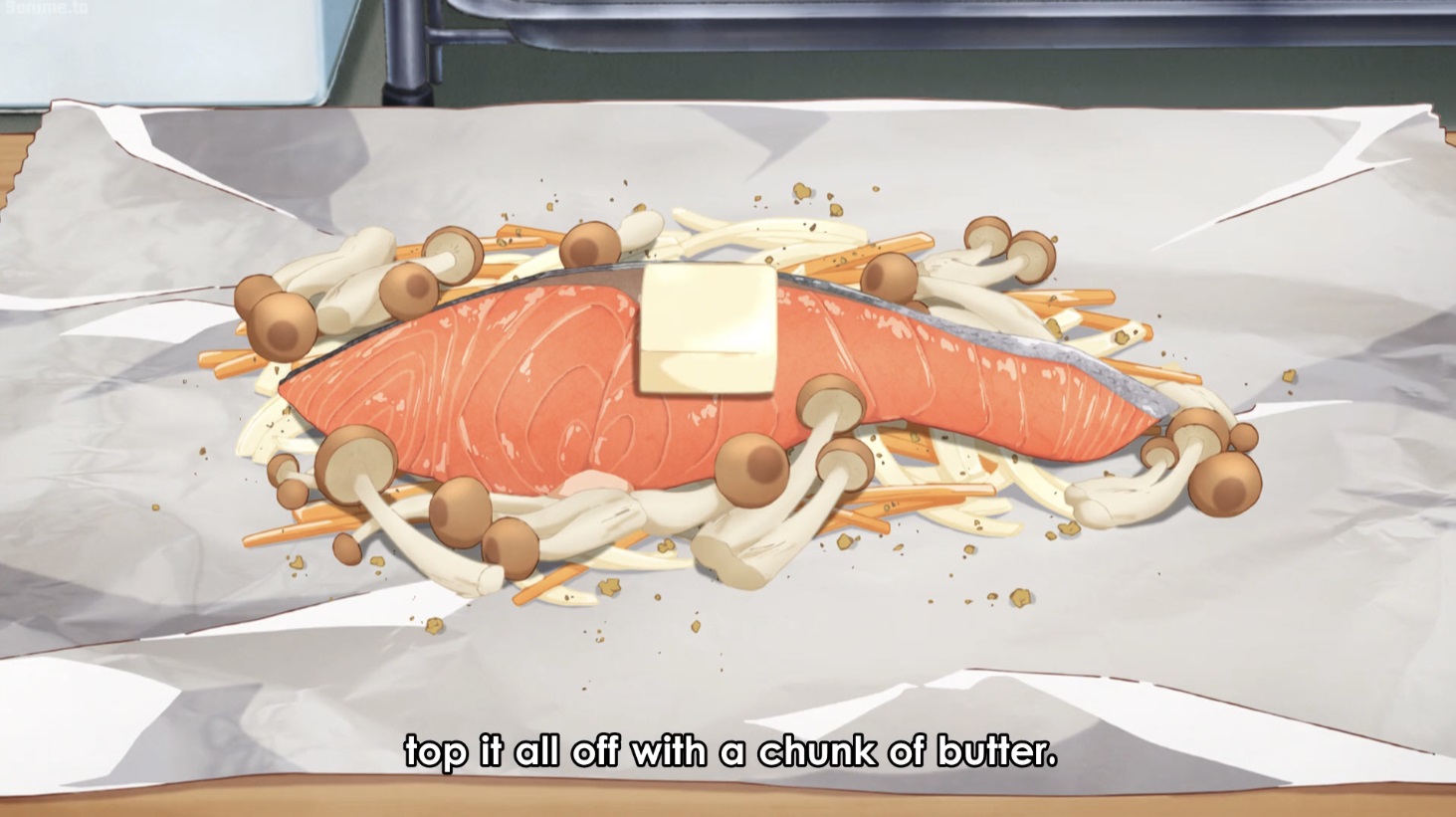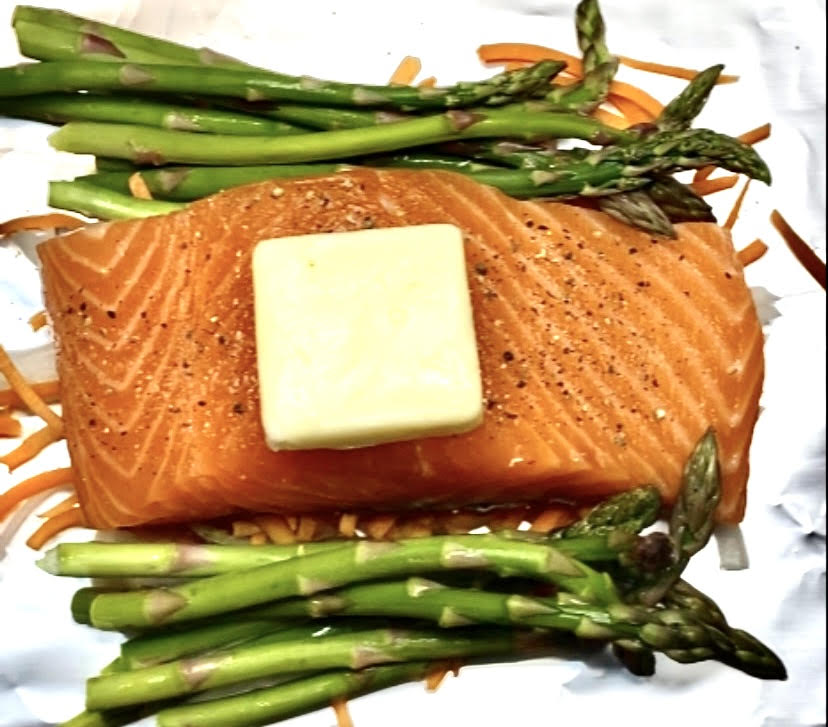 Step 10: place foil packet in dry pan and cook for 25 mins (I baked in 400-450F for 25 mins)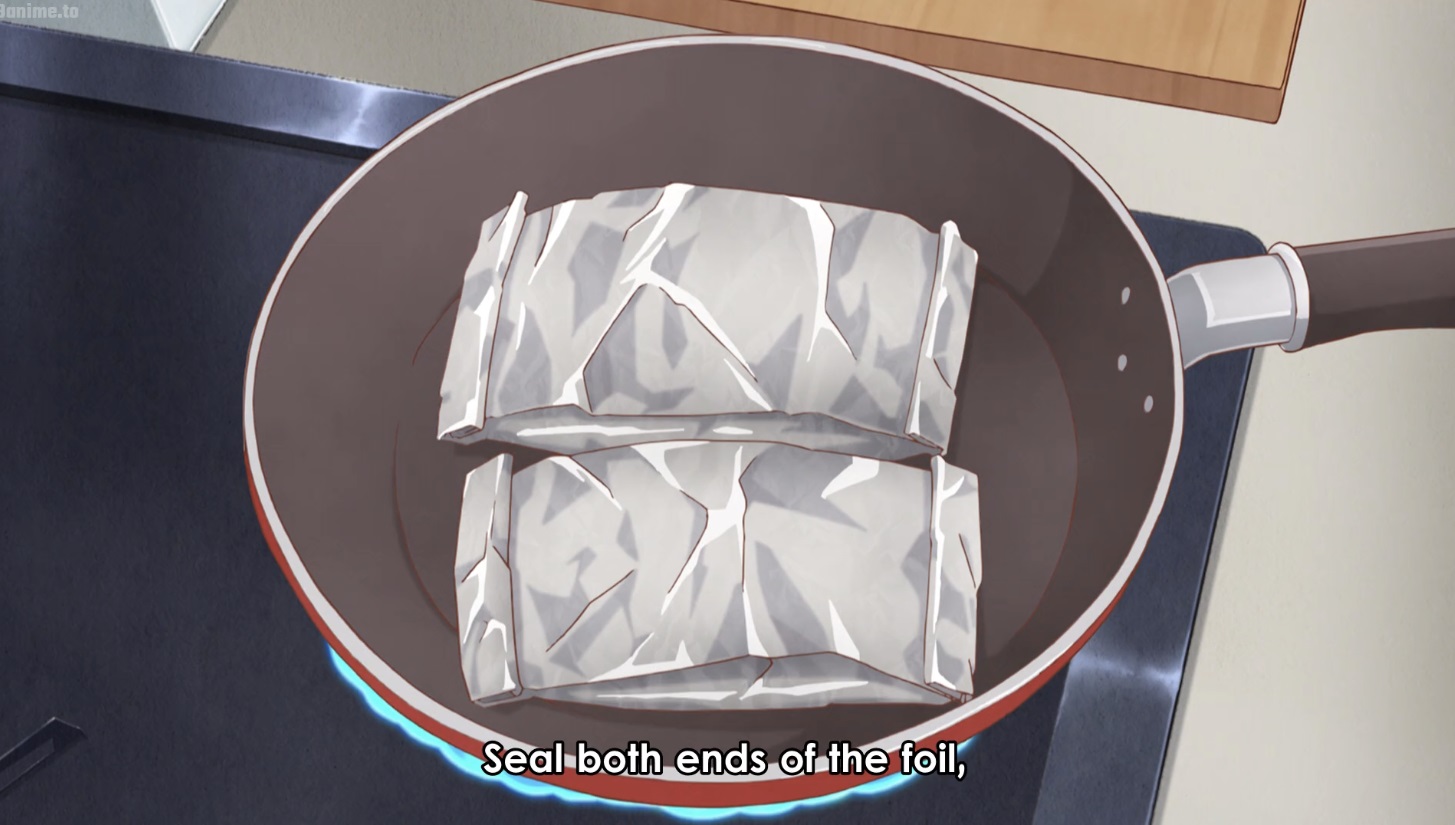 Step 11: All done!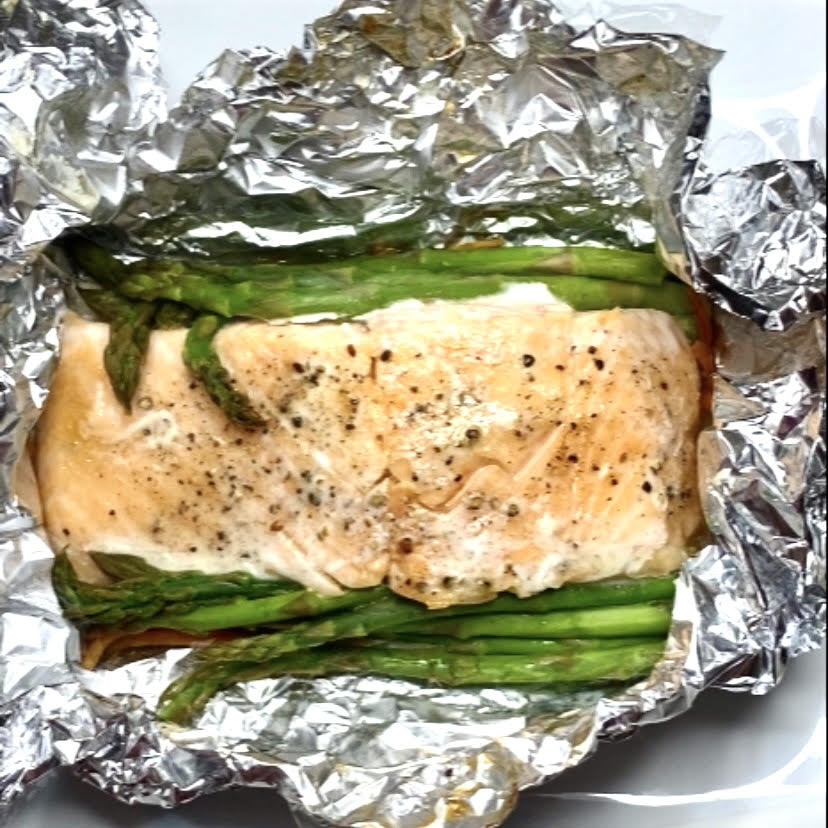 Step 12: Add wasabi mayo to kick up the flavor (this is optional but honestly, you're missing out if you don't try this!)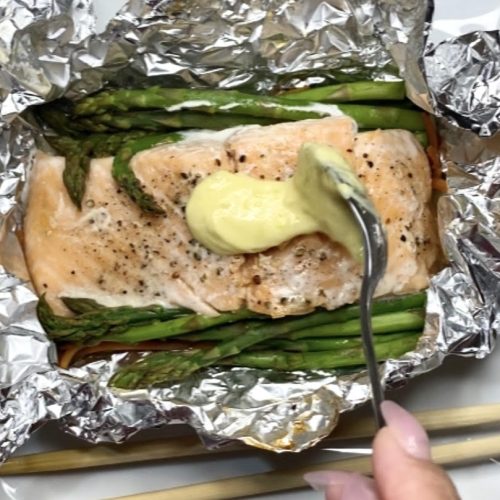 Ingredients
2

Salmon fillets

1

Onion

thinly sliced

1

Carrot

cut into thin strips

1

bunch

Asparagus

1/8

tsp

Mirin

Salt

Pepper

1/8

tsp

Consomme 

I used chicken bouillon powder

Unsalted butter

Wasabi paste

Mayonnaise

Kewpie!
Instructions
Preheat oven to 400 degrees F

Lightly sprinkle mirin and salt to both sides of the fish. Let it marinate for 5 – 10 minutes

Lightly season both sides of the fish with salt and pepper

Lay out onions and carrots in center of foil

Sprinkle the bedding with consomme

Place salmon & asparagus on top

Close up the foil, making certain sides are sealed. Bake at 400F for 20-25 mins.

When finished, take out foil packet. Careful, it's HOT!
Wasabi mayo
Squeeze mayo into small bowl

Add a small dab of wasabi paste
Pin it
Share it
Tweet it