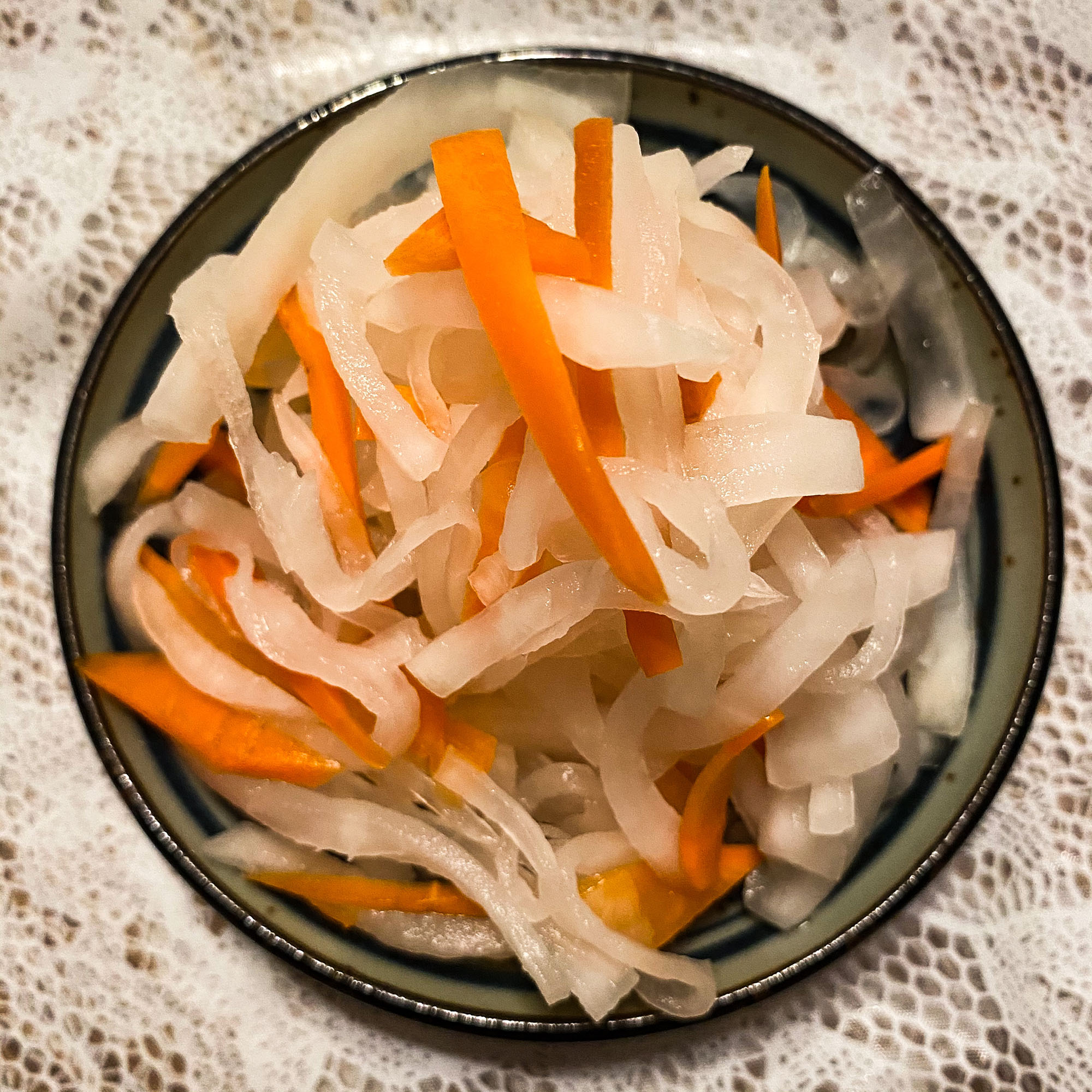 I first tasted this daikon salad when my niece grabbed lunch at a Vietnamese restaurant near UNLV and offered her most favorite Tita (Tagalog of "auntie") a bite.
This salad is called "Namasu" and is often included as part of Osechi Ryori – the traditional New Year's dishes in Japan. #AkemashiteOmedetoGozaimasu
Omg YUM! Sweet, sour, crunchy, and oh soooo refreshing! I am not too proud to admit that I've gone and grabbed food from there a few times just for this salad. They didn't offer it as a separate item… uh huh, pretty sneaky.
Anyway, I figured it was time to make this baby at home. It's so simple to make, I'm totally smacking myself for not doing this sooner!
Ready?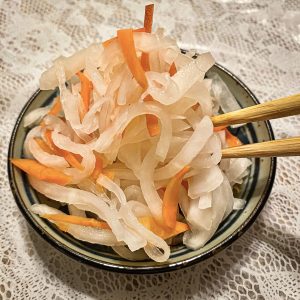 Ingredients
14

oz

daikon radish

peeled and cut into 2 inch matchsticks

3

oz

carrots

peeled and cut into 2 inch matchsticks

1

tsp

kosher/sea salt

(1/2 tsp table salt)
Dressing
1.5

tbsp

sugar

1.5

tbsp

rice vinegar

1

tbsp

water

1/4

tsp

kosher/sea salt

(half of 1/4tsp table salt)
Instructions
In a bowl, sprinkle salt over daikon and carrot and gently combine. Set aside for 10 minutes. (This will help draw out the extra liquid so the veggies stay crunchy.)

Whisk together all dressing ingredients. Set aside.

Squeeze out moisture form daikon and carrots and place in serving dish or storage container. Pour dressing and lightly toss to combine.
Pin it
Share it
Tweet it