So for dinner, I decided to make these super crispy, Japanese style fried chicken wings with a brown sugar, soy sauce, ginger, & garlic glaze!
This was my first time cooking chicken wings (it's what finally pushed me to become a Pescetarian about 15 years ago), and I must say, they turned out pretty freakin YUM! JRoc kept eating them as they were being taken out of the frying pan… and man, am I glad I'm a carnivore again!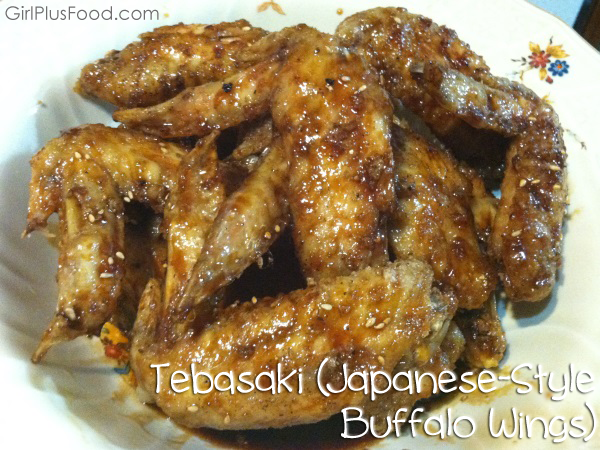 Unlike the JFC = Japanese Fried Chicken I made before, these babies are made with bone-in chicken wings so my son calls them the Japanese style Buffalo wings!
They're not very difficult to make… so given em a try!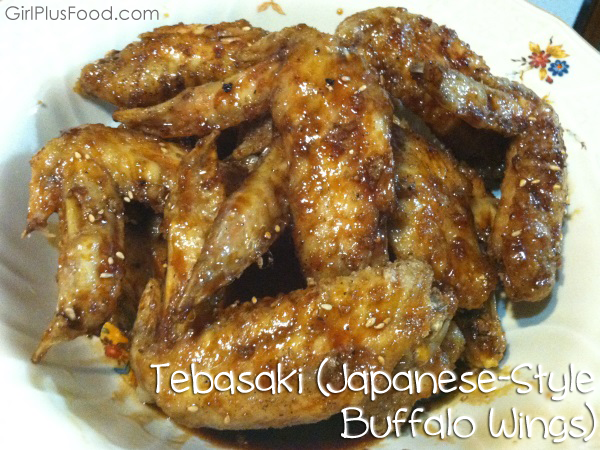 Ingredients
2

pounds

chicken wings

1/2

teaspoon

black pepper

1/2

teaspoon

salt

3

tablespoons

brown sugar

3

tablespoons

soy sauce

3

tablespoons

rice wine vinegar

1

teaspoon

ginger grated

1

clove

garlic grated

1

tablespoon

balsamic vinegar

1

tablespoon

potato starch

Vegetable oil for frying
Instructions
Place chicken wings in a large bowl and sprinkle with pepper and salt then refrigerate for 1 hour.

In a shallow pan, add sugar, soy sauce, rice wine vinegar, ginger, and garlic. Heat over medium high until boil. Add the vinegar to the mixture and transfer to a large bowl and allow to cool.

In a heavy bottomed pot, add 2" of oil and heat over medium.

Take the chicken out from fridge and remove moisture from the surface of the chicken with paper towels. Sprinkle potato starch over the chicken and toss to evenly coat each piece.

Fry a batch of the coated chicken for 10 minutes. Transfer them to a plate and finish frying the remainder of the chicken.

Once all the wings have been fried once, increase the heat of the oil to medium high. Fry the chicken for the 2nd time, this time in smaller batches.

Once the wings are golden brown (about 4 minutes), transfer them into the bowl of glaze and quickly toss to coat.

Transfer the glazed chicken to a serving platter, sprinkle sesame seeds and black pepper (optional), and serve immediately.
Pin it
Share it
Tweet it