No, it's not a typo. Just ONE ingredient to make this moist and flavorful pulled pork. Great for those days when you think to yourself, "You know, I need a mental health day from the kitchen… maybe I'll just order pizza." Don't feel bad, I've had those days too; and c'mon… freshly made, moist and tender pulled pork or delivery pizza? I rest my case.
So I grabbed this HORMEL Always Tender Boneless Pork Roast in Barbecue sauce at the supermarket because I thought I wasn't cooking enough pork lately (ahahaha)…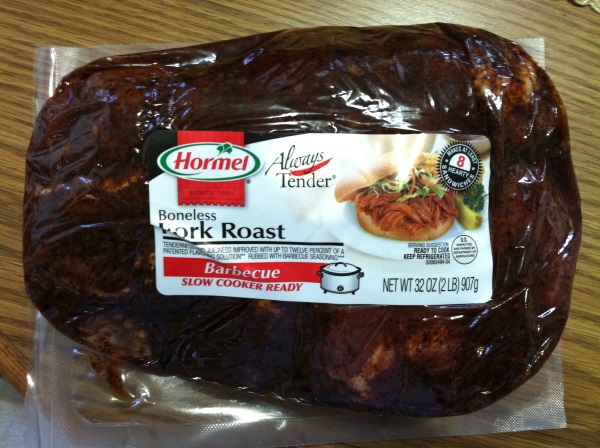 I took the piggie out of its package and placed it in the crock pot…
didn't add anything else. Cook on low for 8 hours.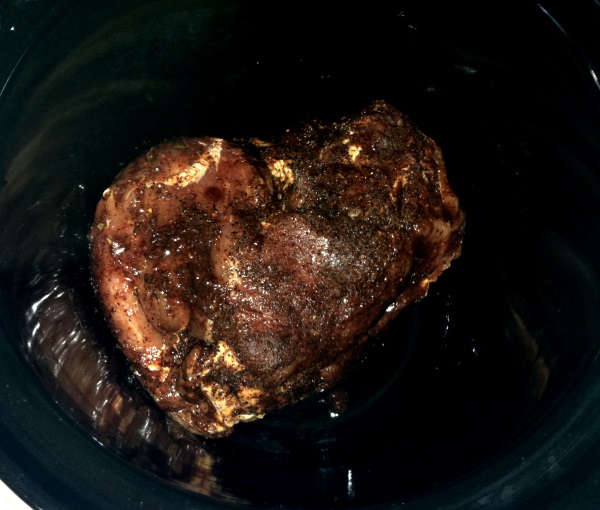 When it was finished, I removed the totally-falling-apart meat from the cooking liquid and transferred it to a serving dish. Used two forks to shred the meat…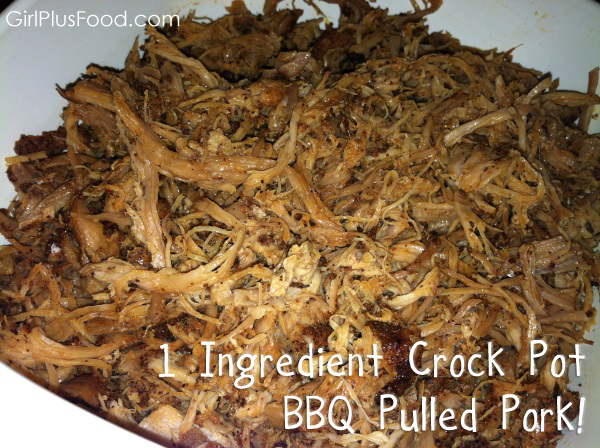 I had mine in a bun, but of course, my carnivorous son helped himself to an entire bowl-full of just the pulled pork. It was delicious! And seriously… just ONE ingredient?
It's a #WIN in my book!
I've partnered with Hormel Foods as part of their Extended Family Blogger Program. While Hormel Foods provides me material and necessary resources to complete various activities, all statements and sentiment in GirlPlusFood.com are my own!