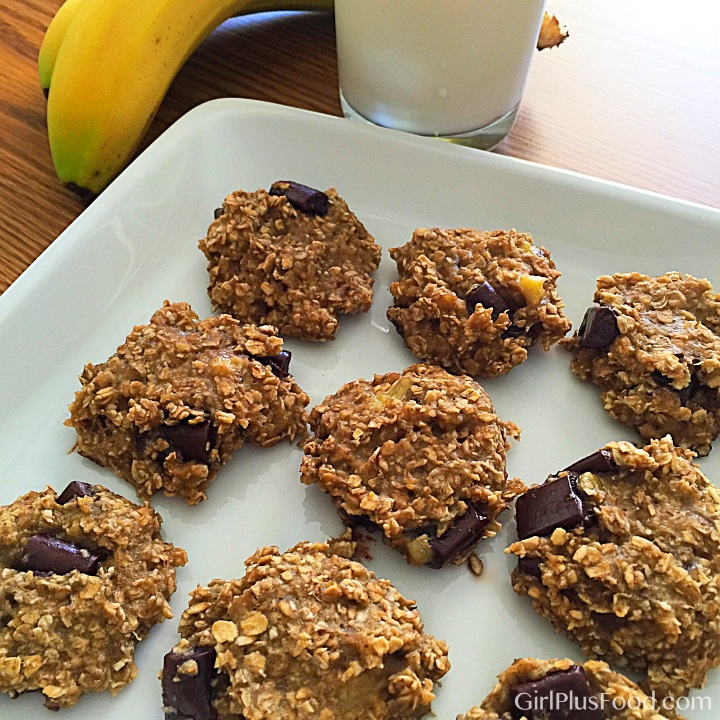 So it's 11:30 on a Sunday night, and I'm sooooo tempted to bake a batch of my super yummy, quick & easy, Three Ingredient Peanut Butter Cookies… but I decided to turn to good ole' Pinterest for some new quickie recipes…

Am I glad I did!! Woohoo!!

There, in all its glory, was a recipe to a 2-Ingredient Oatmeal Banana Cookie!! But being a choc-a-holic, of course I had to throw in a handful of chocolate chips to the recipe… hence, the THREE Ingredient Banana Oatmeal

Chocolate Chip Cookies!! I'm not even kidding… 3 ingredients, literally! And only 15 minutes to bake! Ready?

Step 1: Mash 2 large, old bananas. I used my Masha (which uses a low speed rotor to force ingredients through an outer mesh… I LOVE this thing!) for a perfect consistent mix in seconds!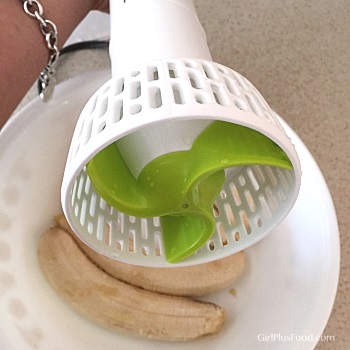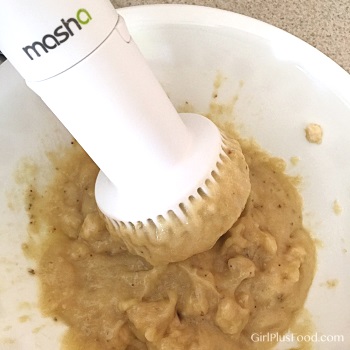 Step #2: Add a cup of oats and mix well.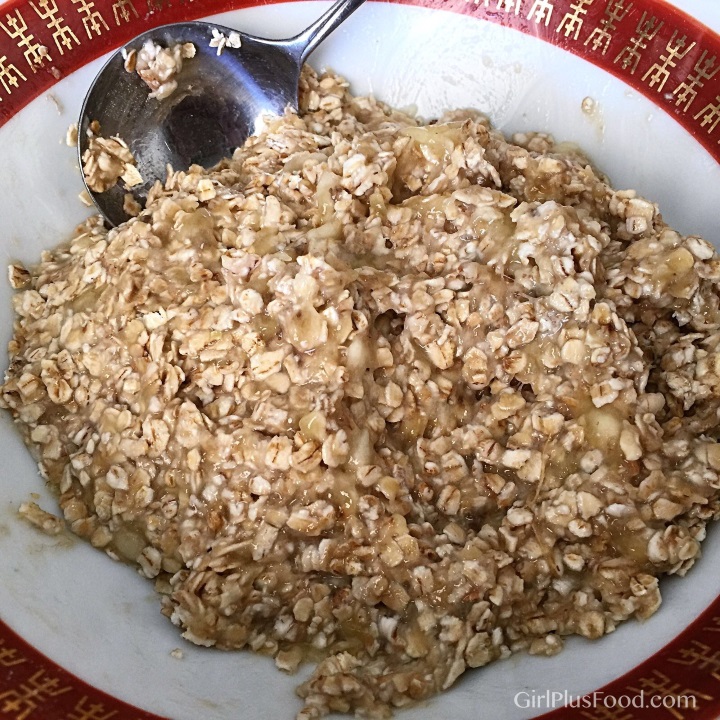 Step #3: Add a handful of chocolate chips and mix them in like so…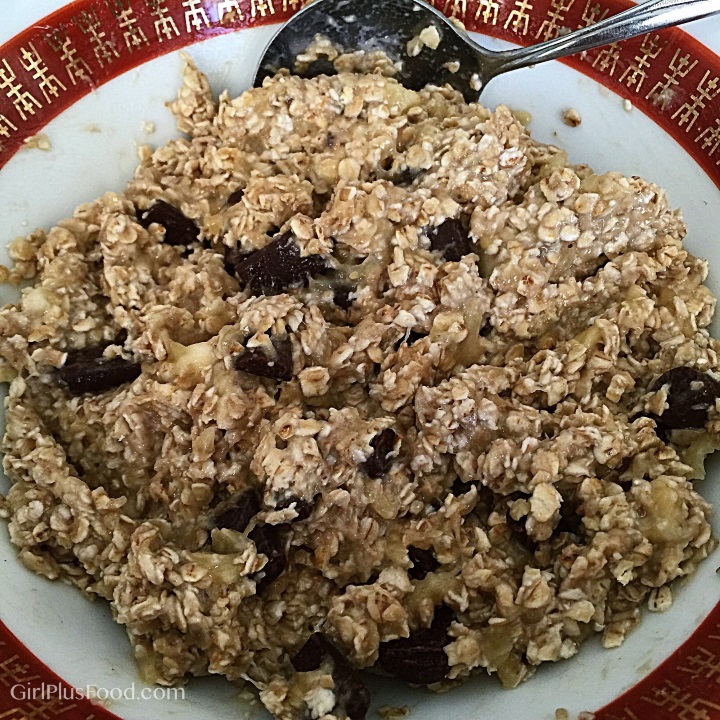 Step #4: Spoon them on to a cookie sheet and bake at 350F for 15 minutes…. and…
Voila! Healthy Deliciousness!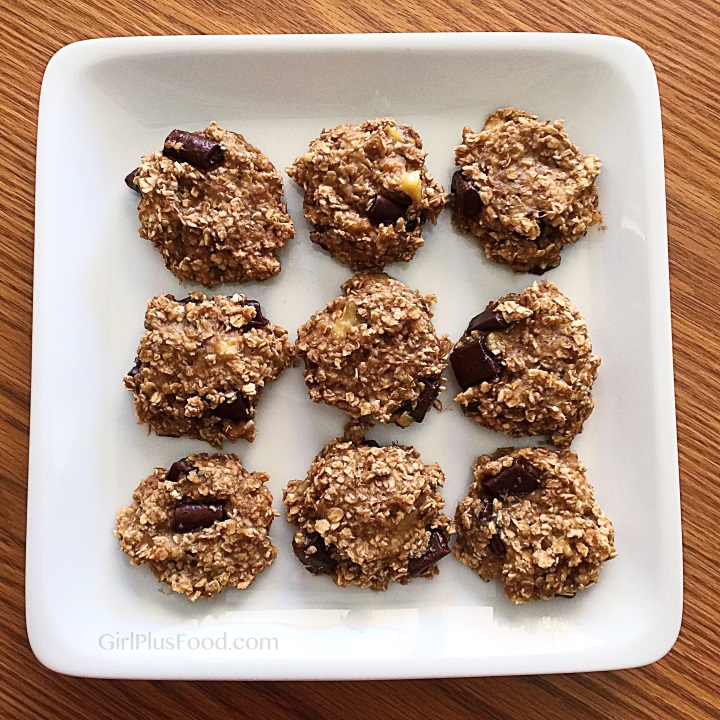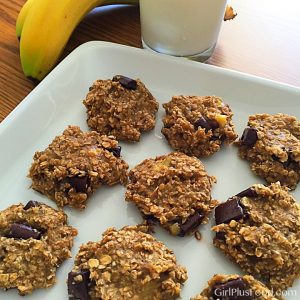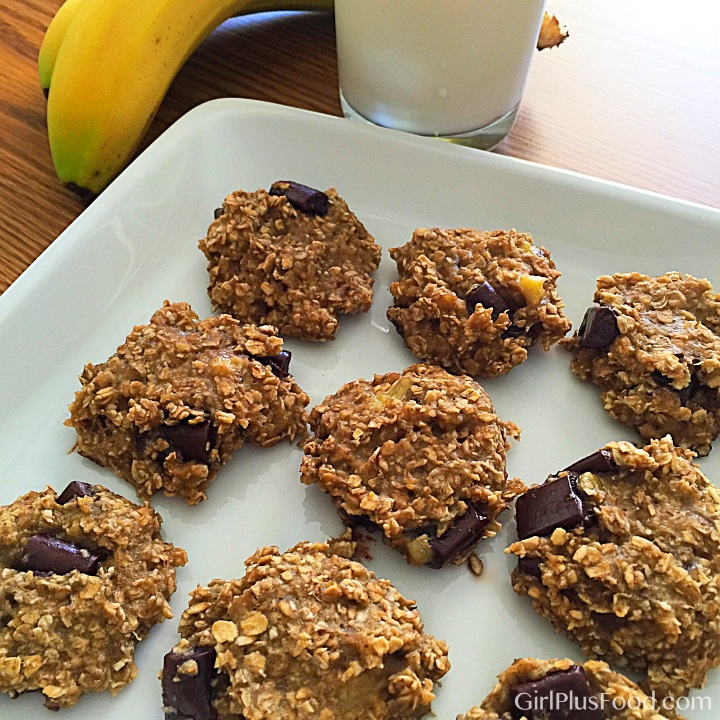 Ingredients
2

Large

Old Bananas

1

Cup

of Quick Oats

1

Handful of Chocolate Chips

I used milk chocolate
Instructions
Preheat oven to 350 degrees F

Smash the bananas and mix in the oats well.

Add chocolate chips and mix well.

Spoon them on to a cookie sheet and bake at 350 degrees F for 15 minutes.
Notes
Delicious, quick & simple, healthy cookies!
Pin it
Share it
Tweet it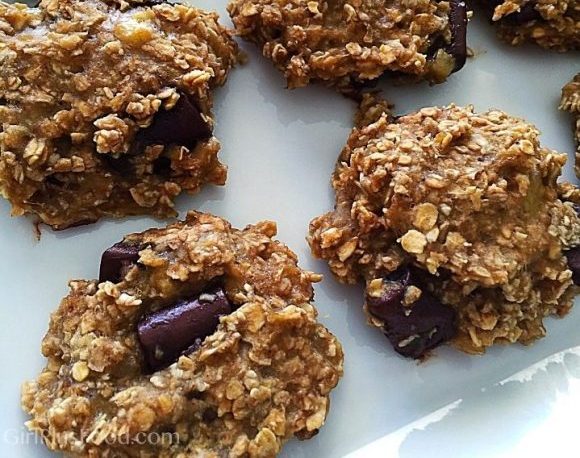 These are pretty healthy… I mean, seriously… bananas, oats, and some chocolate chips (which you can leave out if you *must*)! JRoc loved them soooo much!! I baked a dozen as a "test batch" and they disappeared as I was transferring them from the cookie sheet to the plate… YUMMEH!!
Enjoy!