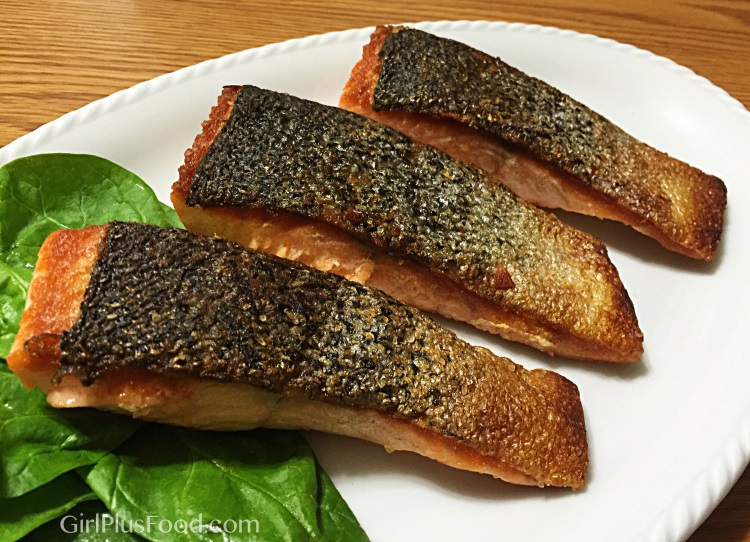 Salmon is my very favorite fish. I was a Pescetarian for over 15 years (until about 7 years ago), and I swear, 85% of my meals consisted of this delicious fish prepared in some way.
Quickie trivia: I was a fish/veggie only eater when my JRoc was born, so I've never had issues feeding him fish or any vegetables!
Anyway… this salmon cooking technique is my favorite! The fillets comes out with a yummy, crispy skin… and we enjoy it with steamed rice, nori, and furikake like so…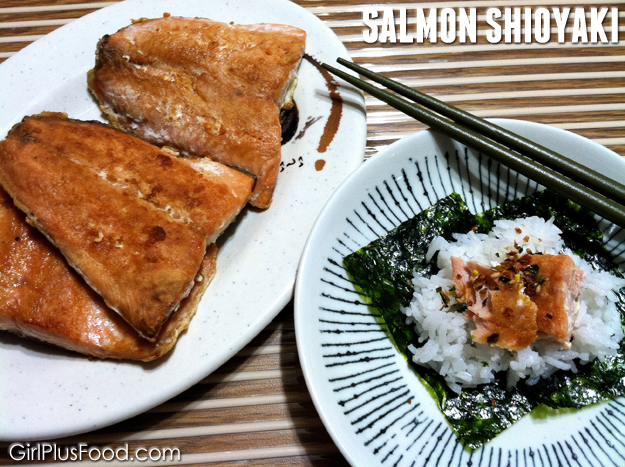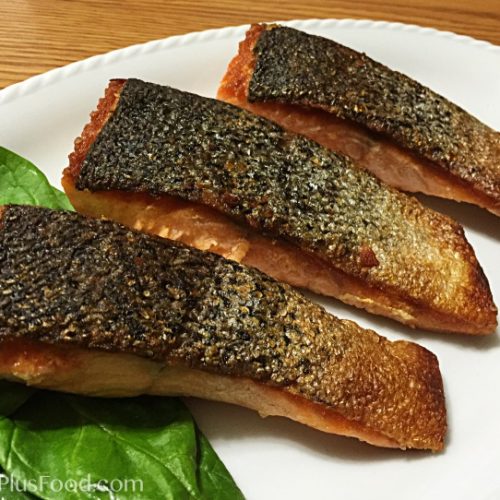 Ingredients
4

salmon fillets

with skin, scaled, deboned

1 1/2

teaspoons

sea salt

1

tablespoon

vegetable oil
Instructions
Dry the salmon fillets with paper towels. Rub sea salt on both sides of fillets, then wrap the salmon loosely with paper towel and let it sit in the refrigerator for about an hour.

After an hour, heat pan to medium to medium high heat and coat bottom of pan with vegetable oil. Test the pan temperature by touching the very edge of the fillet to the pan. If it sizzles, the pan is ready!

Arrange the fillets in the pan, skin side down. Remember to lay it away from you so you don't splash any oil on yourself. Cook for about 5 mins. Carefully urn fillets over and cook about 3 mins more.

Serve immediately with steamed rice and a wedge of lemon. We had it with nori, lemon, and furikake!
Pin it
Share it
Tweet it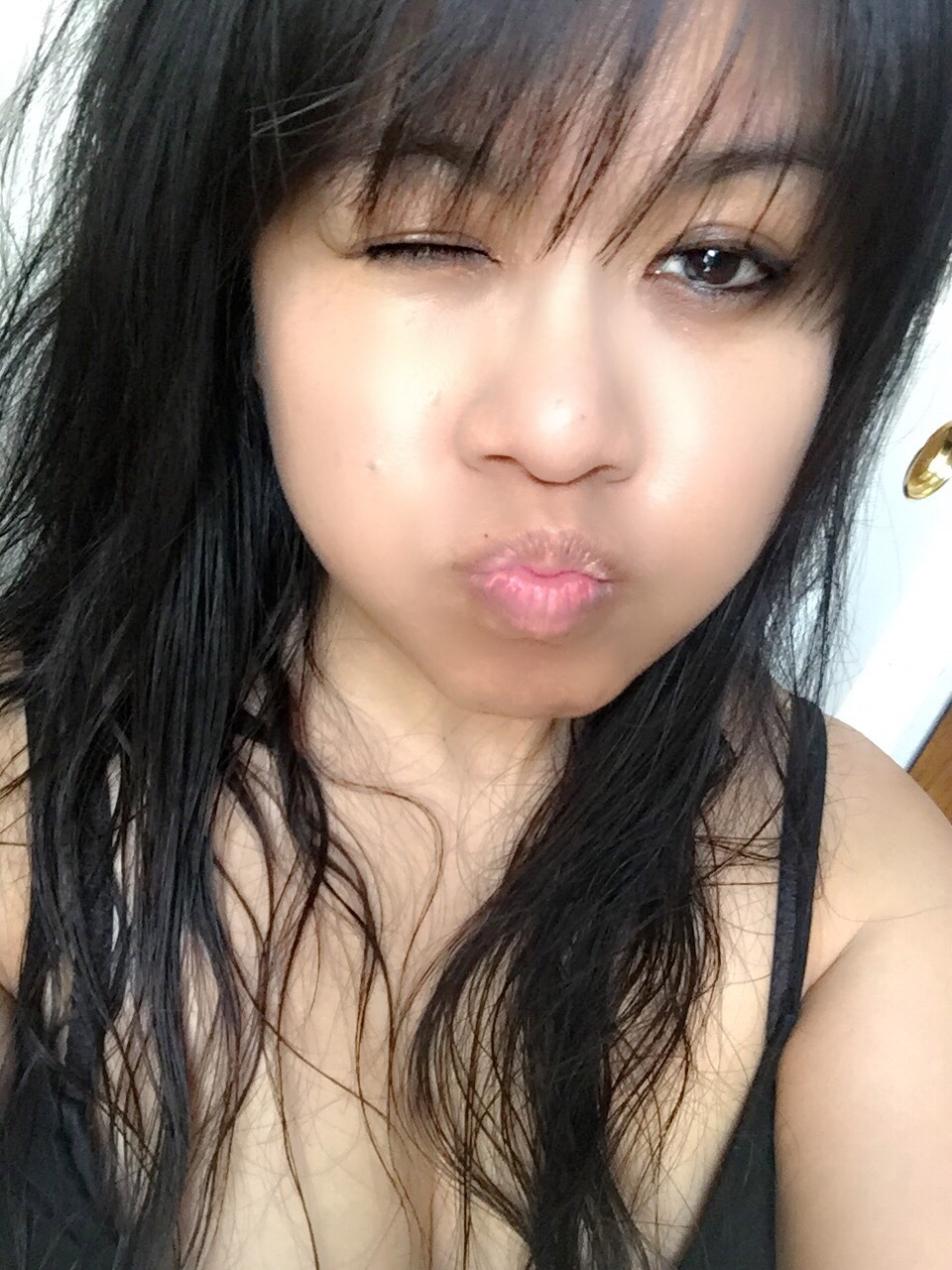 I'm a single mom of a premed, certified life strategist, religion teacher, best selling author, and advocate for victims of narcissistic abuse. If it's yummy, quick, healthy, easy, yummy, and yummy… believe me, I'm all over it!
Let me know if you've tried my recipes by tagging @girlplusfoodlv on Instagram so I can celebrate with you!