If you love those chocolate peanut butter cup candies as much as I do, you'll LOOOVE this smoothie! It's chocolate peanut butter cups… liquefied!
So easy to make… and OMG – DELICIOUS!!
1. Add 1/2 cup sliced bananas and 2 tablespoons peanut butter (I used Skippy Natural Super Chunk) into your blender…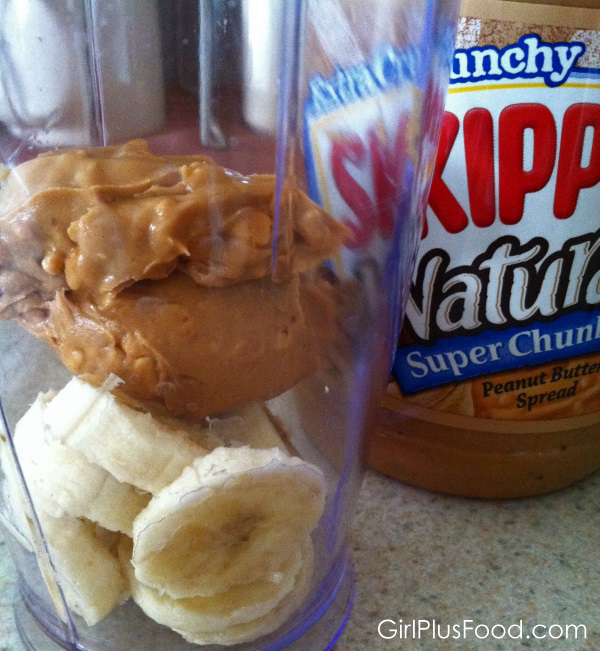 2. Add 1 cup low-fat chocolate milk and 1/2 cup vanilla yogurt. Blend until smooth…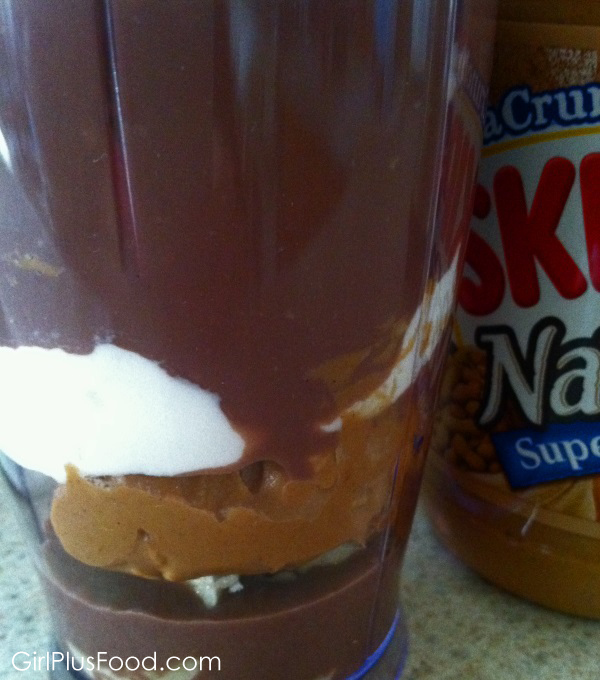 3. Enjoy!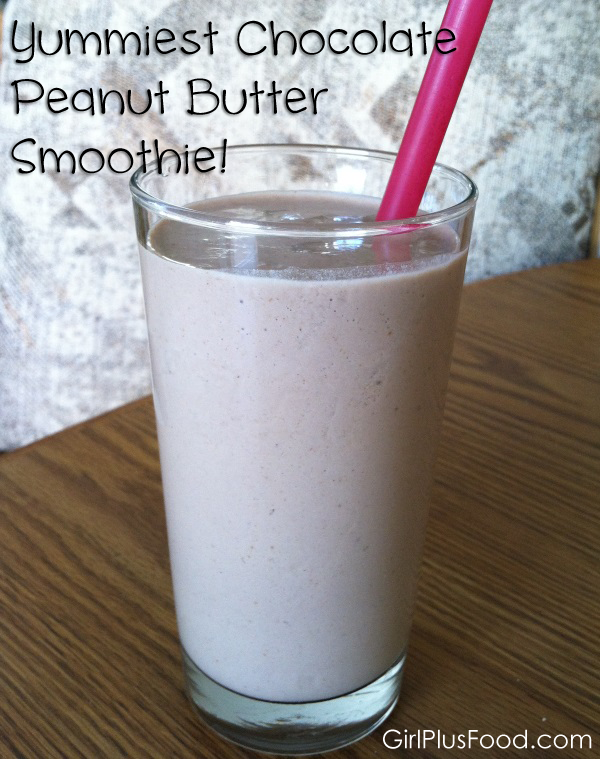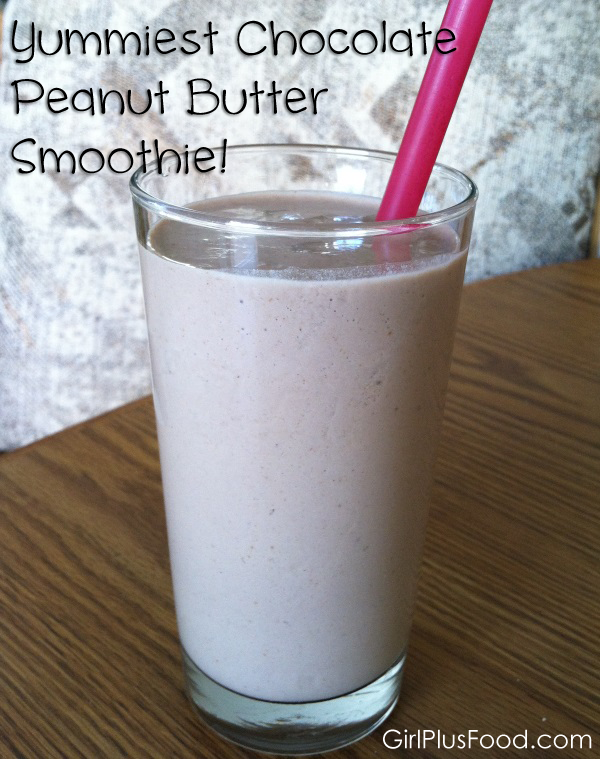 Yummiest Chocolate Peanut Butter Smoothie
2014-12-23 21:55:53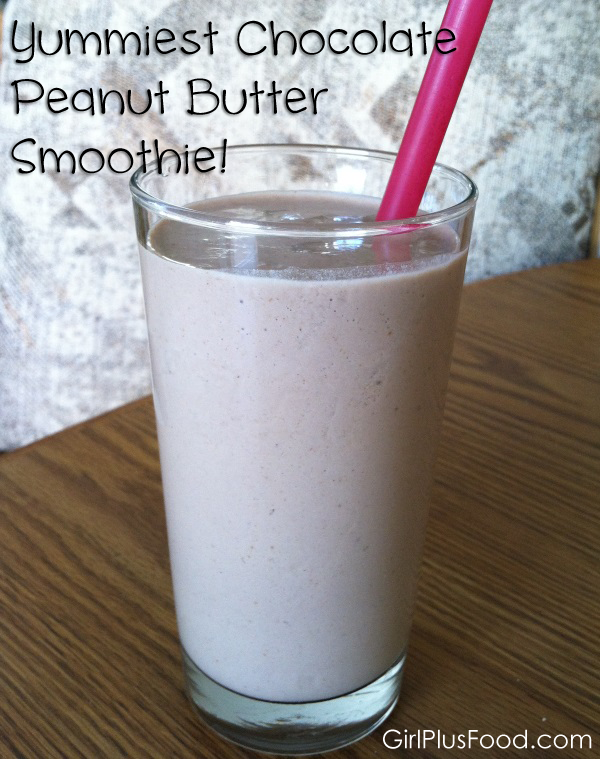 Serves 1
Ingredients
1/2 cup sliced ripe banana
2 tablespoons peanut butter
1 cup low-fat chocolate milk
1/2 cup plain or vanilla yogurt
Instructions
Combine all ingredients in a blender and process until smooth.
Serve immediately!
Girl Plus Food https://girlplusfood.com/
I've partnered with Hormel Foods as part of their Extended Family Blogger Program. While Hormel Foods provides me material and necessary resources to complete various activities, all statements and sentiment in GirlPlusFood.com are my own!