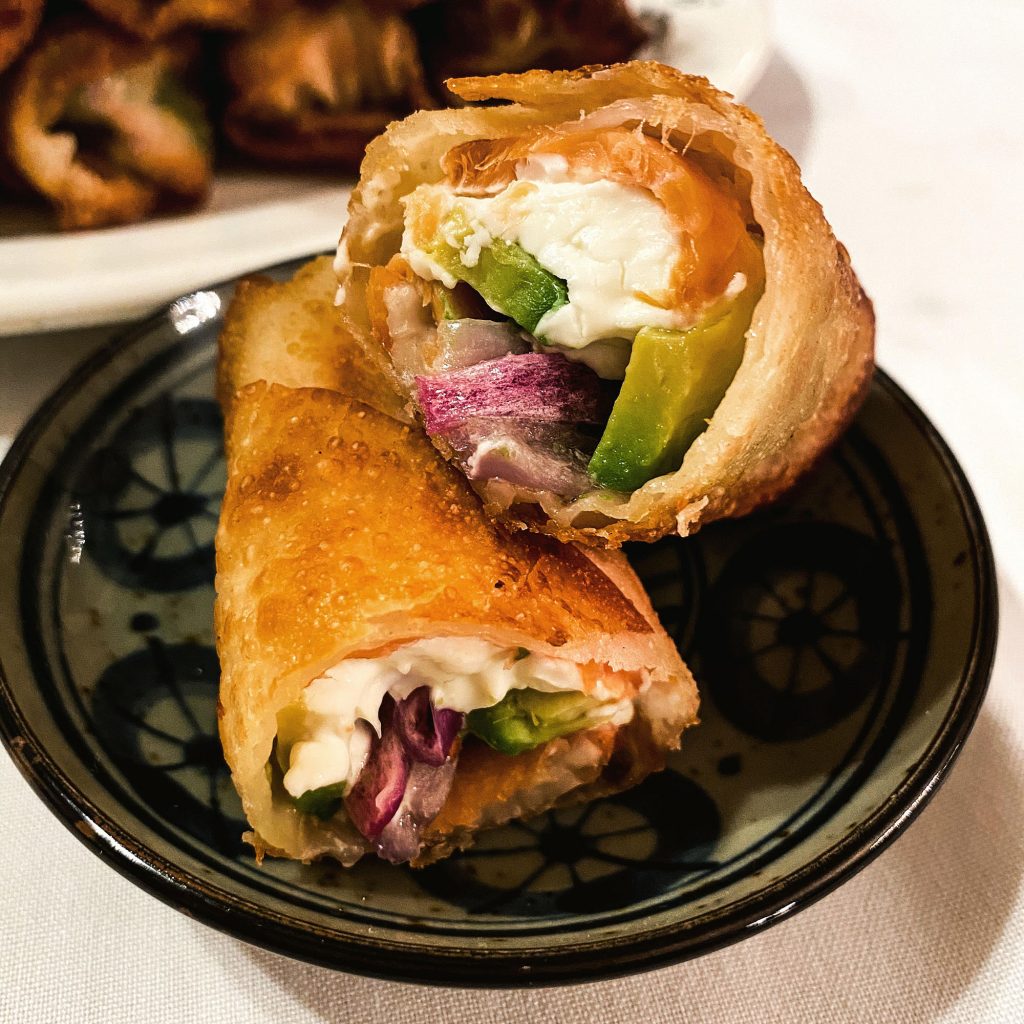 Inspired by my son's Jeet Kune Do instructor who is also a trained sushi chef (can you freakin imagine?!?) … I thought I'd give these a shot and they actually turned out mighty yummy!!!
We made like 20 and they're all gone already!!! Def making more.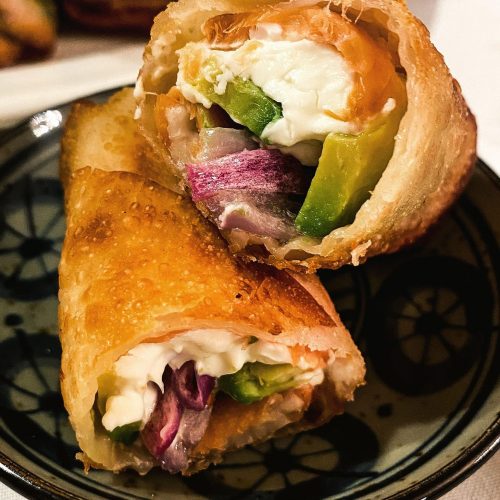 Ingredients
Smoked salmon

sliced

Cream cheese

Avocado

sliced

Red onions

sliced

Gluten Free egg roll wrappers
Instructions
Arrange a slice of salmon, 1 Tbsp cream cheese, 2 slices avo, and some red onion in center of egg roll wrapper and carefully roll.

Fry in oil until browned.

Let them cool for a minute, and serve.
Pin it
Share it
Tweet it