I've recently joined the ever popular quinoa fan club. Been curious about what this magical little beads were… and once I tried them, I was hooked! So I searched around for easy snack recipes using quinoa… and found something I wanted to try.
Best part… it gave me a chance to use these peanut buttery goodies in recipes other than fruit, cookies, and sandwiches. 🙂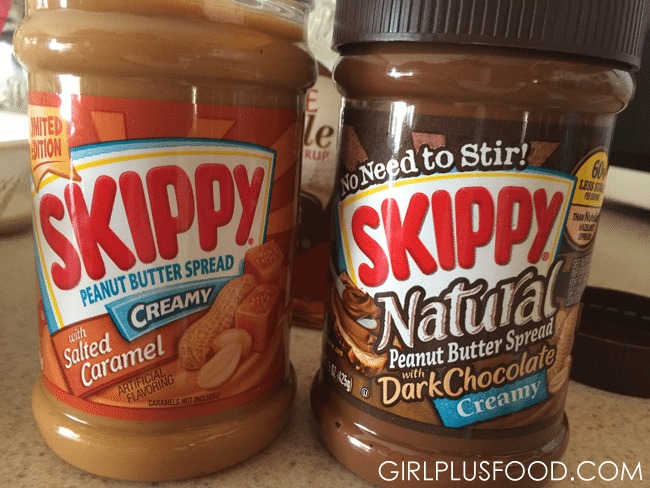 "Okay, Carmen… what exactly did you make?"
Puffed Quinoa Chocolate Peanut Butter Balls, of course! These little suckers are so quick and simple to make… and YUMMY! Check em out… and give them a shot!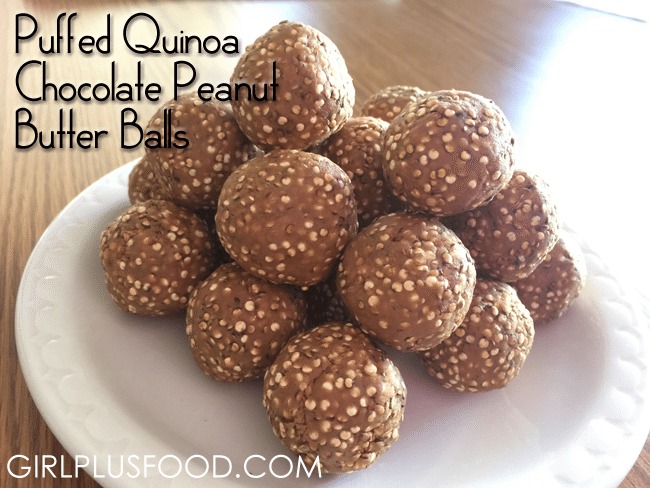 Puffed Quinoa Chocolate Peanut Butter Balls!
Ingredients
1

cup

puffed quinoa

I made my own by heating a cup of quinoa in a heavy pot over medium-high heat.

1/4

cup

Skippy Salted Caramel peanut butter

1/4

cup

Skippy Dark Chocolate peanut butter

2

tbsp

maple syrup

1

tsp

vanilla extract
Instructions
Combine peanut butter, maple syrup, and vanilla in a large bowl. If the mixture is too firm, heat it in the microwave or on the stove for a little bit.

Add puffed quinoa to peanut butter mixture and combine.

Place mixture in the fridge for about 15 minutes to firm.

Remove from fridge and roll into balls. Return to fridge for 15 minutes and serve.
I've partnered with Hormel Foods as part of their Extended Family Blogger Program. While Hormel Foods provides me material and necessary resources to complete various activities, all statements and sentiment in GirlPlusFood.com are my own!