These babies are a deeelicious alternative to chips, crackers and other crispy treats! Not only are they low-carb, they're sooo simple to make!
Only ONE ingredient!!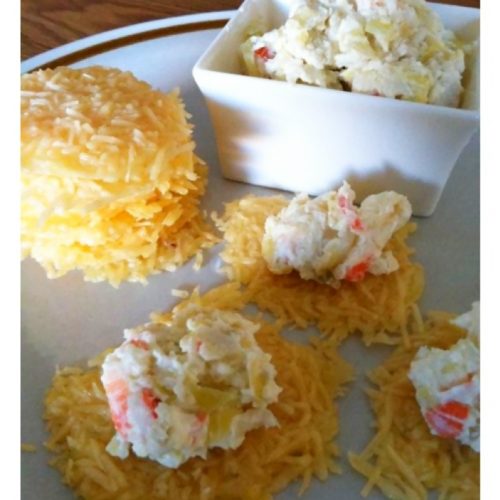 Instructions
Preheat oven to 400 degrees F.

Pour a heaping tablespoon of Parmesan on a silicone or parchment paper lined baking sheet and lightly pat down. (I used aluminum foil sprayed with non-stick spray)

Repeat with the remaining cheese, spacing them about a 1/2 inch apart.

Bake for 3 to 5 minutes or until golden and crisp.
Pin it
Share it
Tweet it
We also discovered they go really well with the Crock Pot Crab Artichoke Dip too! #nomnomnom