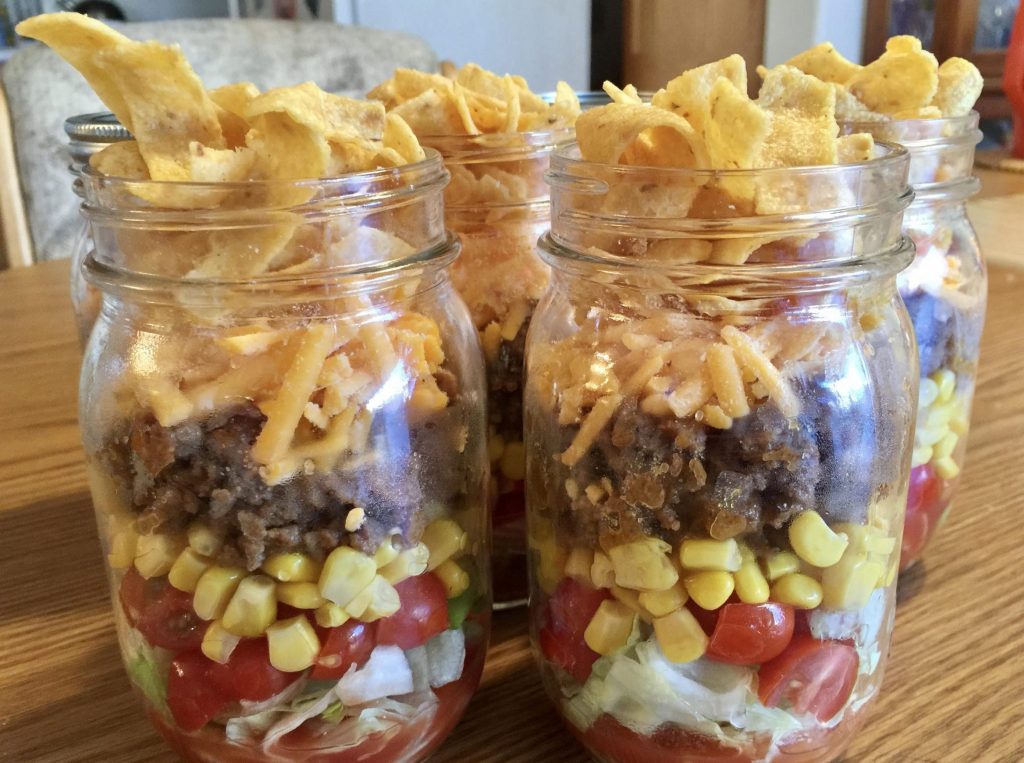 I admit… we don't do "Taco Tuesdays". Actually, we don't do tacos… ANY days 😱 So after some prodding from concerned friends 😂, I decided to make us some Mini Taco Jars! 🌮 We're definitely believers now!🥰
Ingredients:
1 lb taco meat

1 cup cherry tomatoes, sliced

1 cup salsa

1 cup sharp cheddar cheese, shredded

1 cup corn

1/2 head lettuce, chopped

Fritos

(I forgot to pick up avos/guac 🥑😭 That would've been bomb. Next time!)
These should keep in the fridge for about 3 days!
Thank you for watching! 🙏💕
View this post on Instagram
[sc name="igcta"]