I've been wondering what quinoa was for the longest time. "Quino-WHAT?" Yeah… that's what I said. I keep seeing recipes for these little bead looking things everywhere… especially on Pinterest.
Anyway, I recently started working out and making healthier eating choices… and a few of my trusted friends highly recommended I try quinoa. So I picked out a Garlic & Mushroom quinoa recipe… and here I am.
This is quinoa after it's been washed and cooked. Isn't it cute?

I have a secret: I've NEVER cooked mushrooms before. They look frightening to me… just as Turkey and raspberries do. Yeah, I know… I have the strangest of fears. I give myself credit tho… I put on a brave face and faced the dreaded mushroom for this dish (… as I screamed bloody murder).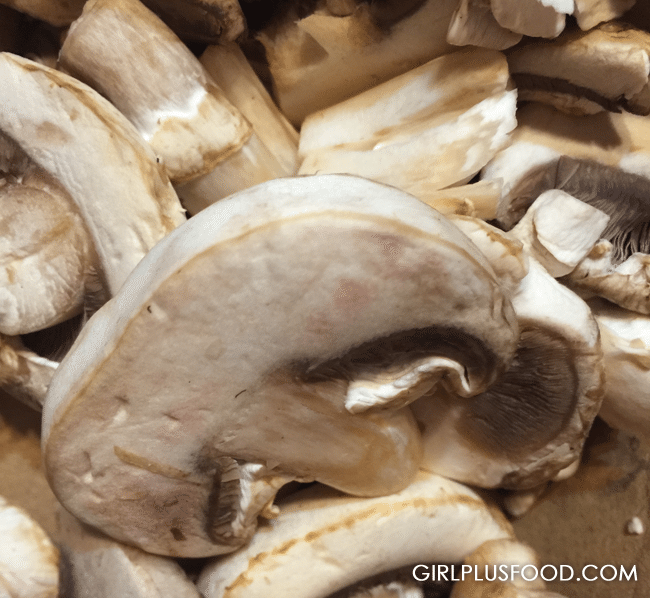 So I sliced the mushrooms and throw em into a pan with some garlic and thyme…

Once cooked, stir in the quinoa…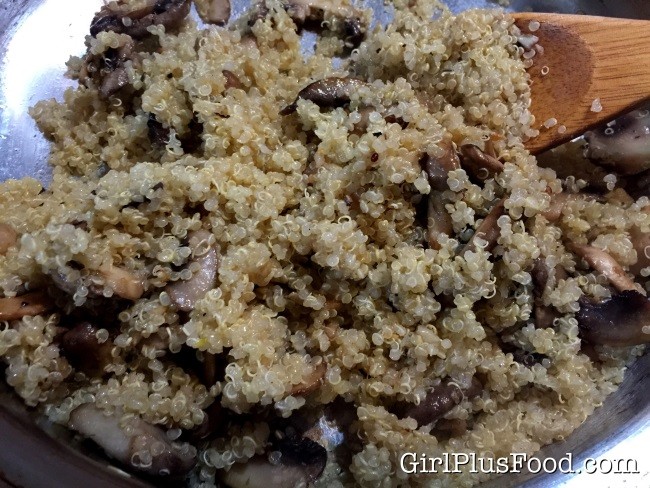 And garnish with Parmesan cheese! This turned out SOOOOO GOOD!!! Quinoa gained a new fan… and so did the mushroom! Enjoy!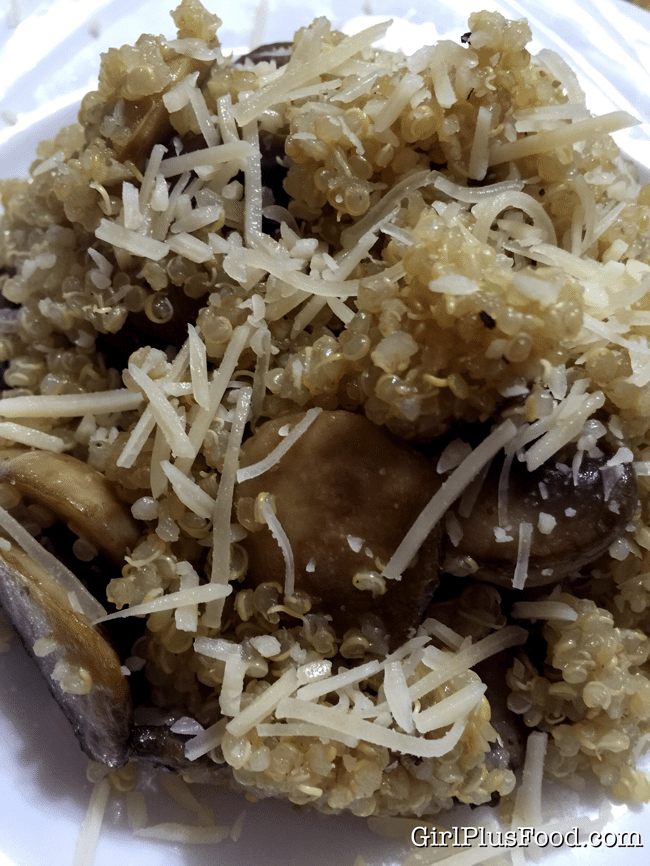 Garlic And Mushroom Quinoa
Ingredients
1

cup

quinoa

1

tbsp

olive oil

2

cups

mushrooms

thinly sliced

5

cloves

garlic

minced

1/2

tsp

dried thyme

salt and freshly ground black pepper to taste

2

tablespoons

grated Parmesan to garnish

optional
Instructions
Cook quinoa according to package directions and set aside.

Heat olive oil over medium high heat in large skillet. Add mushrooms, garlic, and thyme. Cook for 3-4 minutes, stirring occasionally until tender. Season with salt and pepper to taste.

Stir in quinoa and combine well.

Garnished with Parmesan and serve immediately!