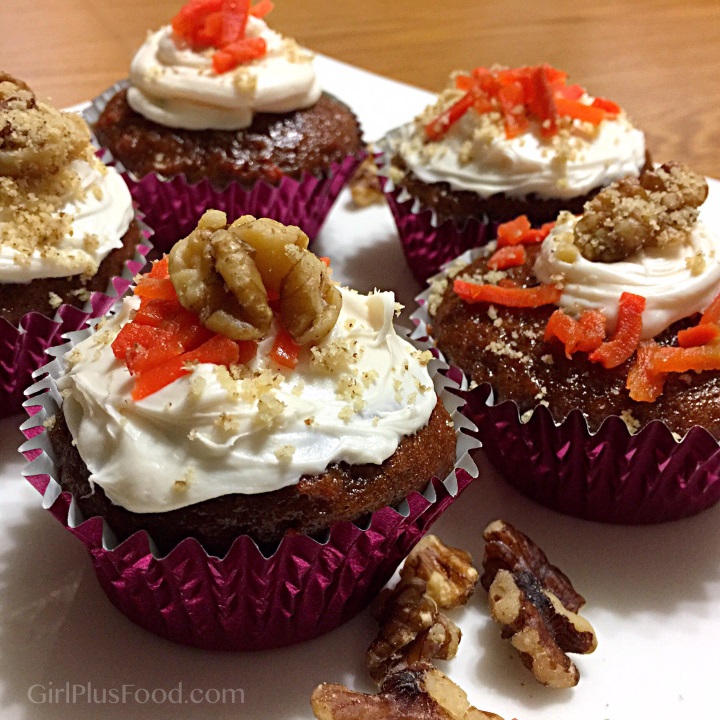 This is the first "healthy" baking I've done in my life!!! Like do "healthy" cupcakes even exist? Apparently, YES! And it's mighty delicious too!
I got this recipe weeks – even months ago, from my wonderfully health-conscious BFF (we all need someone like that in our lives, right?) and I finally got around to trying it out. I have no idea why I waited so long (well I do, but who wants to admit to… healthy = uninspiring?) because these babies are insanely NUMMY!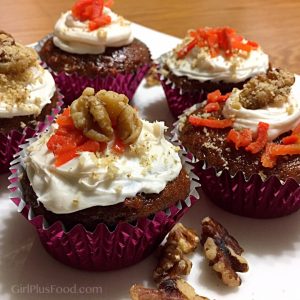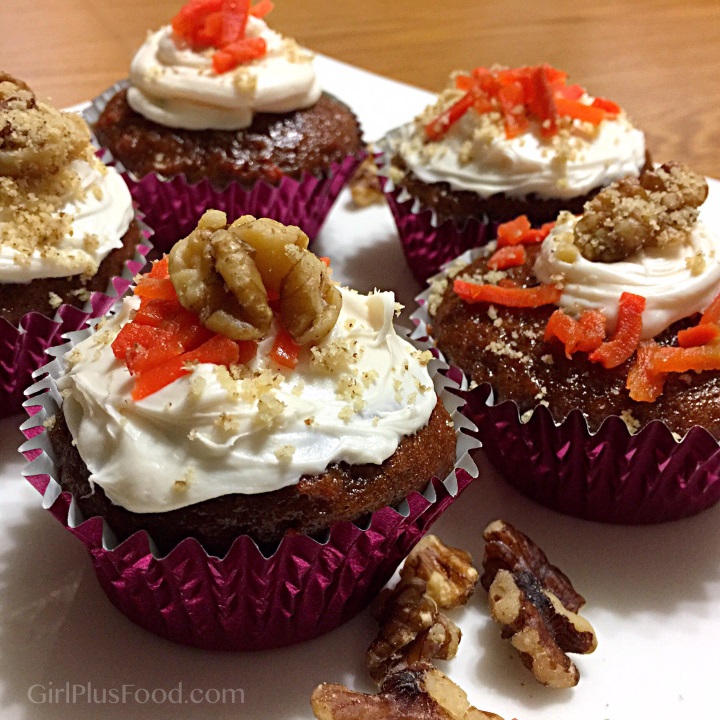 Ingredients
1 1/2

cups

heaping shredded carrots (or 1 14.5oz can carrots)

1

cup

all-natural almond butter

1/3

cup

maple syrup

raw honey, or 1/4 cup of stevia (I used maple syrup)

2

large whole eggs

2

tsps

ground cinnamon

1/2

tsp

ground ginger

1/2

tsp

ground nutmeg

1

tsp

baking soda

Tiny pinch of sea salt

1/3

cup

walnuts

1/3

cup

raisins

optional
Instructions
Preheat oven to 350 F. Grease muffin tin with coconut oil or use cupcake liners.

Combine all ingredients except walnuts, until smooth.

Stir in walnuts

Bake for about 15-20 minutes. Keep an eye on them - don't over-bake!

Enjoy!
Pin it
Share it
Tweet it