So if you're familiar with me and my son at all, you probably know that my child is not a fan of "boxed cereal" for breakfast. I don't know why… I can enjoy a bowl or three of Kellogg's Krave Cereal for all my meals.
But that doesn't mean he doesn't appreciate a yummy, freshly made breakfast crepe made with one of those boxed, "just add water" pancake mixes! (Or maybe he's not aware of the "boxed" part… shhhhh!)
Anyway, these babies are so quick and simple to make! Check it out…
I used the Krusteaz brand buttermilk pancake mix. Combine a cup of the mix with a cup of milk and 2 eggs, then…
1. Lightly butter a small skillet over medium heat.

2. Pour a little bit of the batter into the skillet.

3. When you see a bunch of little bubbles form (about 1-1.5 minutes)…

4. Flip that bad boy over and cook for another minute (give or take a few seconds).

5. We filled one crepe with vanilla yogurt & M&M's like so…

6. And another with scrambled eggs and sharp cheddar cheese…

Good Morning!!

We made about 10 crepes total!! Enjoy!!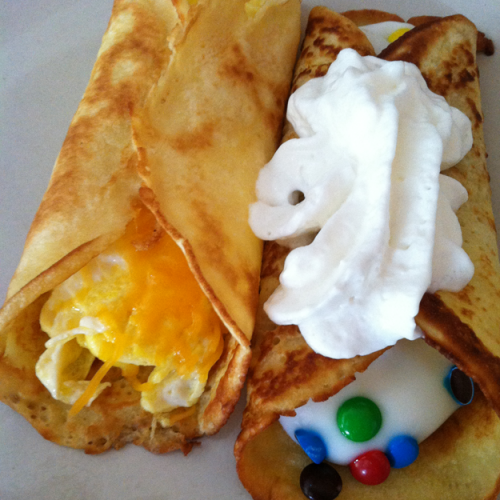 Ingredients
1

cup

Krusteaz Heart Healthy Buttermilk Pancake Mix

1

cup

nonfat milk

I used whole millk

2

egg whites

I used the yolk too
Instructions
In medium bowl, whisk together pancake mix, milk, and eggs until blended.

Heat small skillet over medium heat and lightly grease (I used butter).

Pour slightly less than 1/4 cup batter per crepe into skillet. Cook from 1 to 1.5 minutes on each side.

Transfer to serving plate and fill with your choice of fillings!
Pin it
Share it
Tweet it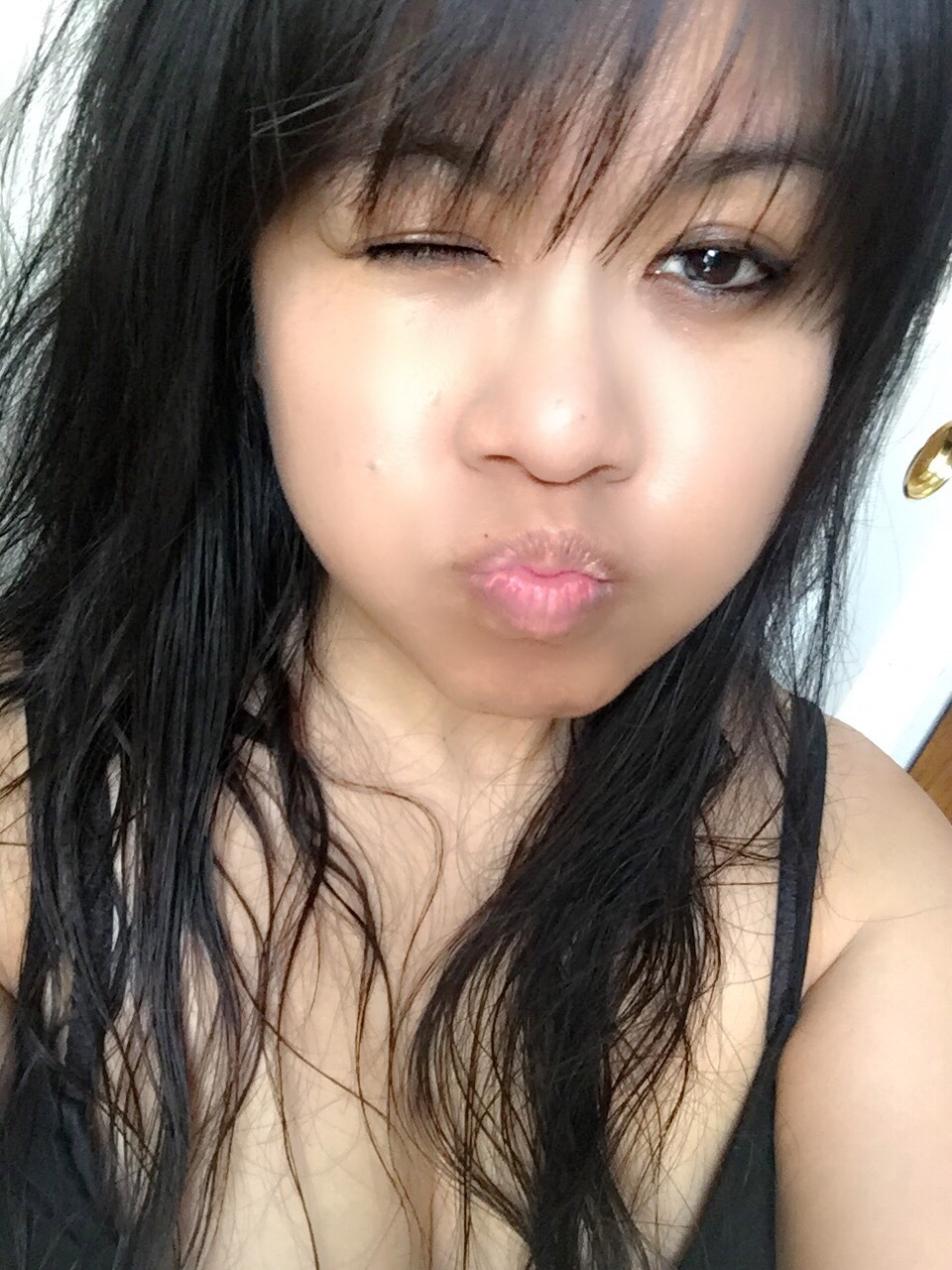 I'm a single mom of a premed, certified life strategist, religion teacher, best selling author, and advocate for victims of narcissistic abuse. If it's yummy, quick, healthy, easy, yummy, and yummy… believe me, I'm all over it!
Let me know if you've tried my recipes by tagging @girlplusfoodlv on Instagram so I can celebrate with you!