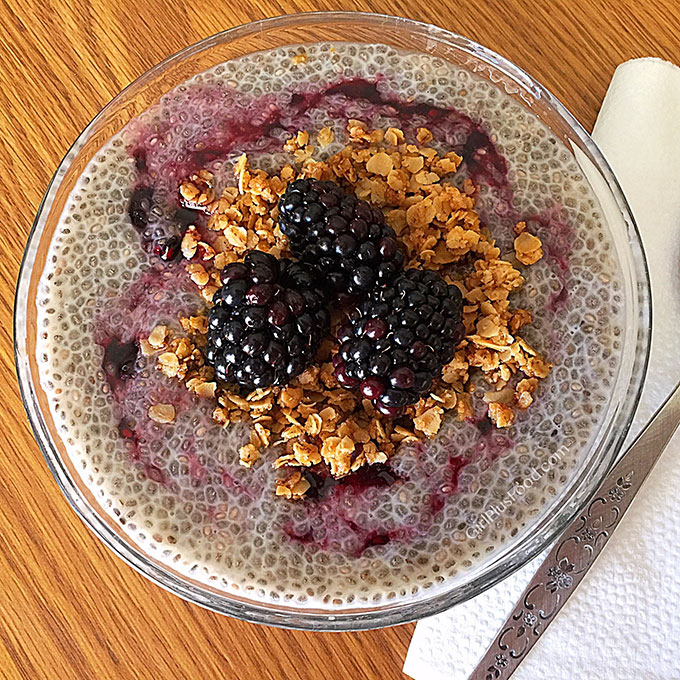 I add chia seeds into pretty much everything… from smoothies, overnight oats, pancakes, and nice cream. These babies are mini powerhouses packing more calcium than milk, more antioxidants than blueberries and more Omega-3 than Salmon! #brainfood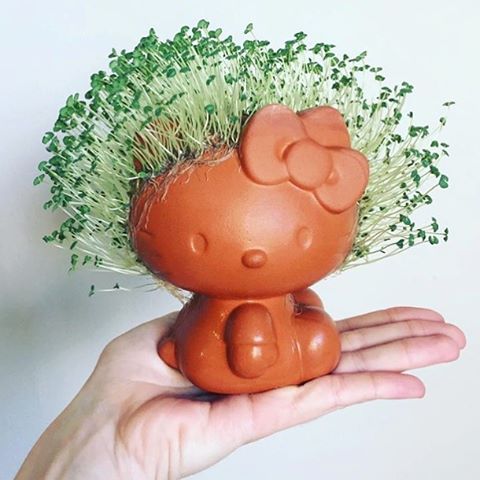 Queue Chia Pet commercial jingle… "Ch-ch-ch-Chia!"
Mmmhmmm… these are the same CHIA seeds that magically sprout glorious green fur/hair/grassy-things on those terracotta figurines we all know and (sorta) love!
However, don't start snacking on your Chia Pets just yet because apparently they're not approved for consumption.
#awww #sadface
Alright, enough of that… ready to create some happiness?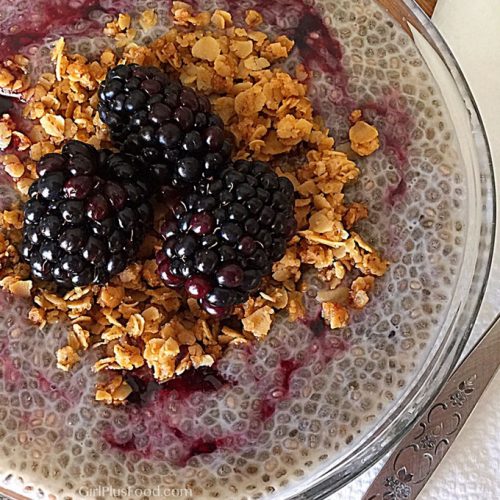 Ingredients
2

cups

almond milk

½

cup

Chia Seeds

½

teaspoon

vanilla extract

¼

cup

maple syrup (optional)

or sweetener of your choice - honey, dates, Stevia, etc.
Instructions
Whisk all ingredients together.

Pour into jar or glass container, cover and place in refrigerator for at least 4 hours (preferably overnight) to let seeds gel.

Serve with fruit, nuts, coconut flakes, drizzle chocolate, nut butter, or fruit sauce... whatever you want!
Pin it
Share it
Tweet it