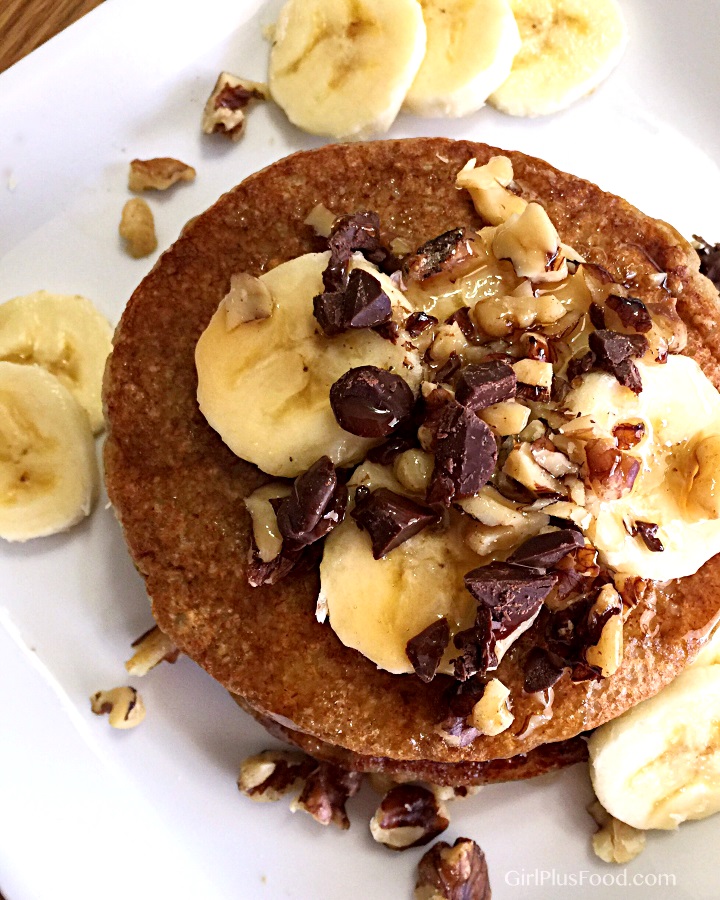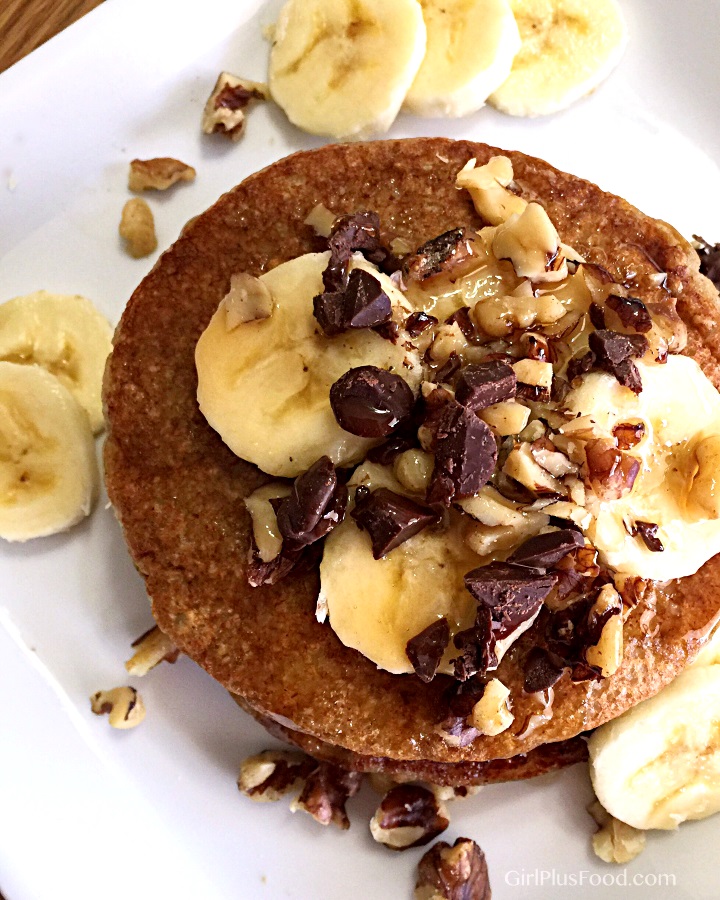 I've (sadly) had to steer clear of pancakes for breakfast because they make me feel sluggish for some reason… actually I'm noticing that a lot of "starchy" foods like rice, bread, and pasta makes me feel all slow-mo (but this is for another post). Certainly not how I want to start my mornings!
Sooo… I was absolutely THRILLED to give this recipe a spin! I mean, c'mon… oats, bananas, chia seeds, and almond milk? These are ingredients my body associates with yumminess and energy boost! This baby is super easy to make, healthy, vegan (fyi – I'm faaaar from being a vegan and even I love this stuff!), and incredibly YUMMY!
Banana & Oats Pancakes
Ingredients
2

cups

oats

2

cups

non-dairy milk

I used almond/cashew milk... omg yum!

4

tsp

baking powder

pinch

salt

2

large/4 small ripe bananas

3

tbsp

chia seeds

Coconut oil for cooking
Instructions
Put all items into a large bowl and blend. (I actually threw them all into my blender!)

Lightly oil your non-stick pan and spread with paper towel. Heat on low-medium.

Pour/scoop a small amount of batter onto pan. Pancakes should be small and thick.

Cover pan. When the top-side of the pancake begins to bubble, flip!

Let the other side cook. Peek at the underside after a minute. When it's nice and brown, your pancake is ready!

Top with fruit, nuts, syrup, whipped cream, powdered sugar... whatever you choose! (I used sliced bananas, walnuts, chocolate, and drizzled with caramel sauce!)

Serve immediately. Enjoy!